Shares of Apple Inc supplier Cirrus Logic Inc tumbled about 12% after a renowned analyst said the iPhone maker will abandon the solid-state button design for premium variants of its iPhone 15 series of smartphones.
Amid speculation Apple would use a button format that remains static, TF International Securities analyst Ming-Chi Kuo, known for his accurate predictions related to Apple's product launches, said in a blog post the company decided to abandon the design shift.
"Investors had anticipated that the new solid-state button design would increase suppliers' revenues and profits," Kuo said.
Kuo said the iPhone 15 Pro smartphones were in the Engineering Validation and Testing (EVT) stage and Apple had the room to modify its design, adding the decision was also unfavorable for another supplier Hong Kong-listed AAC Technologies Holdings.
Shares of integrated circuit maker Cirrus Logic have hit their lowest in over two months and are set for their worst day in about two years.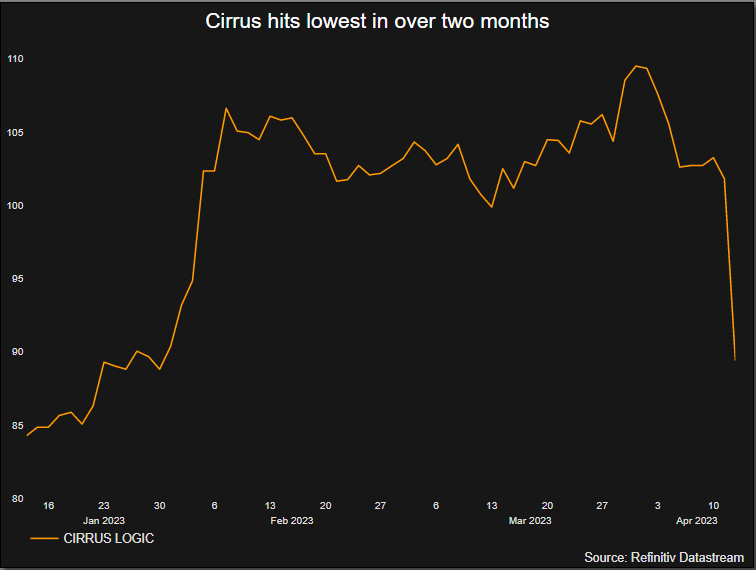 Kuo added that removing solid-state buttons "should have a limited impact on the mass production schedule and shipments for Pro models."
Last week, Wedbush Securities analyst Daniel Ives said in a note that iPhone demand, particularly in China, has seen a clear uptick in Apple's second quarter "with a strong month of March, and is music to the ears of investors."
Apple and AAC Technologies did not immediately respond to Reuters' requests for comment. Cirrus Logic declined to comment.
---
(Reuters)
Inside Telecom provides you with an extensive list of content covering all aspects of the Tech industry. Keep an eye on our News section to stay informed and updated with our daily articles.