Mountasser Hachem, Founder and Chairman of Monty Mobile, boasts an impressive 20-year track record of expertise and leadership in the telecommunications industry. Mr. Hachem has established himself as an innovator in business strategy, consistently staying one step ahead of the competition, and capitalizing on emerging market trends. Under his guidance, Monty Mobile has become a global leader in mobile technology solutions, serving clients worldwide.
With an unwavering dedication to excellence, Mr. Hachem has an exceptional ability to identify and seize opportunities in new and emerging markets, having started with VAS and A2P SMS, he has continuously expanded Monty Mobile's scope of products and services addressing various vertical markets, venturing into Fintech, and recently investing to provide and deliver an end-to-end 4G and 5G wireless network solution targeting Mobile Network Operators (MNOs), Fixed Wireless Access (FWA) and Vertical Enterprise customers.
With such an impressive track record and visionary leadership, I am excited to have the opportunity to interview Mr. Mountasser Hachem to gain further insights into his new venture into the wireless ICT Solution world.
INSIDE TELECOM: Why do you think Monty Mobile is ready to embark into the mobile network equipment and solution offering industry?
Mountasser Hachem: At Monty Mobile, we understand that the mobile network equipment industry is constantly evolving and that there is a growing need for reliable and innovative solutions. We see more and more operators moving into native IP-based packet switching networks, and less into hydride CS/PS; this will open the door for many solution providers that are agile in nature to venture into this space. After succeeding in providing Comium – a Mobile Operator in The Gambia – with 4G+ service in just 6 months, we have gained valuable insights into both Mobile Network and FWA space. We also demonstrated how to take a project from planning all the way to deployment in record-breaking time, utilizing our strong technology and operational expertise within the company. Our success in this area is due to our dedication to excellence and our strategic approach. We carefully selected a team of highly skilled professionals, who worked tirelessly to ensure that the new service was delivered on time and met the highest quality standards.
Looking to the future, we believe we are on the right track in terms of the investments and partnerships we built with industry leaders, which will bring significant potential to the wireless ICT solution space, and we are ready to embark on this new venture. Our focus on innovation and our ability to identify emerging market trends positions us well to meet the demands of MNOs and FWA customers. We are excited to continue driving growth and success, leveraging our expertise to provide the highest quality services and solutions to our customers.
INSIDE TELECOM: Do you think the market is ready for a new player?
Mountasser Hachem: Absolutely, we see MNOs, FWA, and Enterprises/Private Networks rapidly deploying 5G technology, where users and applications are hungry for such high speed and low latency capabilities. Moreover, we know many mobile operators that have made strategic decisions to be implemented by 2030, that constitutes of phasing out their circuit switch network that is currently provided by 2G and 3G networks and operating exclusively on Packet Switch-based Networks which 4G, 5G and successors will provide. As a result, low to medium-size operators are no longer forced to work with Tier-1 suppliers such as Ericsson, Huawei, Nokia, and ZTE, but it will give them the flexibility to work with tier-2 suppliers such as Monty Mobile, who offer innovative, scalable, agile and customized approaches to network delivery, providing operators with a cost-effective, well-optimized wireless solution which includes RAN, Core, and BSS along with other complementary network elements, thus positioning us well to play an instrumental role in this multi-billion dollar industry. At Monty Mobile, we can exceed our customer expectations, and we are excited about the potential for growth and success in this industry as well as confident in our ability to provide the highest quality of services.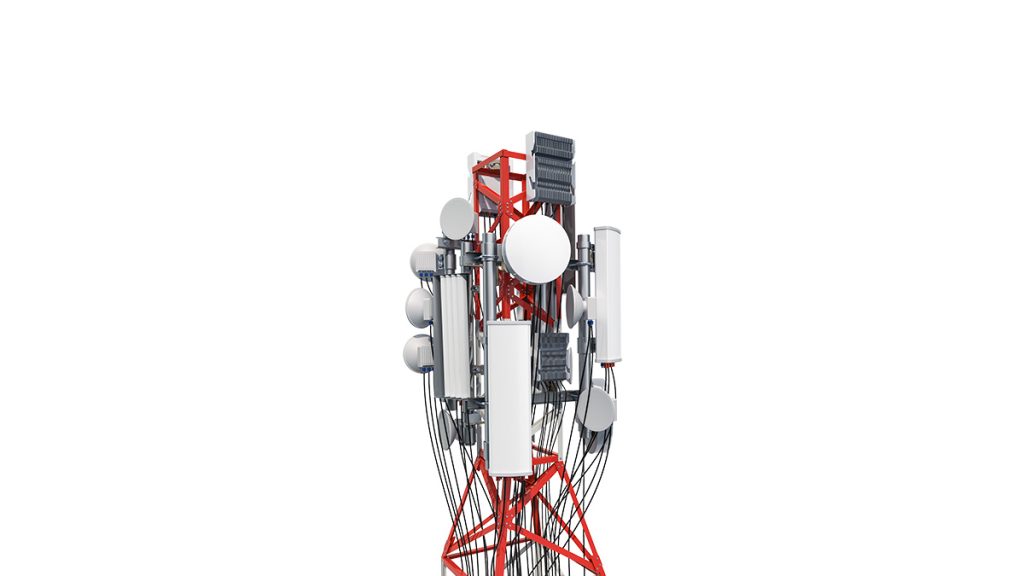 INSIDE TELECOM: How will you compete with big players in the industry like Ericsson, Huawei, Nokia, and ZTE?
Mountasser Hachem: We plan to differentiate ourselves by offering innovative and cost-effective solutions that meet the specific needs of our customers. We understand that the industry is highly competitive, and we are committed to constantly innovating and evolving.
Monty Mobile will be fully equipped to offer 4G and 5G wireless solutions to MNOs, and we will also be offering payment facilities as part of our unique business model. We believe that this approach will help us differentiate ourselves from our competitors and provide value-added services to our customers. By offering payment facilities, we aim to make it easier for MNOs to invest in the latest technology when it comes to network capabilities. Just wait and see!
INSIDE TELECOM: Can you elaborate on the strengths of your business model?
Mountasser Hachem: In addition to our all-inclusive business strategy, demonstrated through our payment facilities, one of the key elements of our business model is our commitment to customization. We understand that each of our customers has unique needs and requirements, and we are dedicated to tailoring our solutions to meet these needs. Moreover, being an agile company allows us to build strong, long-term relationships with our customers by tailoring the solution offering to their needs and ensuring maximum return over their CapEx investment.
In addition to these elements, we are also focused on providing exceptional customer service and support. We understand that our customers rely on us to keep their networks up and running, and we are devoted to being there for them whenever they need us. This includes providing timely support and troubleshooting services to address any issues that may arise.
INSIDE TELECOM: When will this service go live?
Mountasser Hachem: We are ready to engage with the operator and present our solution offering. We can work with various business models including flexible payment facilities, especially for firstcomers. We look forward to starting to work with MNOs to drive growth in this dynamic and ever-evolving industry.
Moreover, the official announcement of our entry into this industry will be at MWC Barcelona. Being a major industry event, we believe that it is the perfect platform to showcase our new offerings and connect with potential customers and partners. We are looking forward to the opportunity to share our vision for the future of the industry and demonstrate how Monty Mobile is uniquely positioned to help MNOs stay ahead of the curve.
---
Inside Telecom provides you with an extensive list of content covering all aspects of the tech industry. Keep an eye on our Interviews to stay informed and up-to-date with our daily articles.