Asian stocks put in a strong showing on their return to full trading globally after the Easter break, with Australian investors coming back to a 1.3% rally in their equity benchmark.
In Japan, where it had been trading as usual over the holiday period, the Nikkei jumped 1.4% after new Bank of Japan Governor Kazuo Ueda signalled overnight he would stick to ultra-easy stimulus for now, knocking down the yen. The market got an additional boost after Warren Buffett said he plans to add to Japanese investments.
South Korea's Kospi leapt 1.5% after the Bank of Korea held rates steady for a second consecutive meeting, resisting any pressure from bets that the U.S. Federal Reserve would be hiking rates by a quarter point in May.
Sentiment may have also got a boost from a lower-than-expected reading on consumer price inflation from China, which gives the PBOC leeway for more supportive measures to help along the economic reopening. The local stock price reaction was muted though: Hong Kong's Hang Seng was up 0.9% while mainland benchmarks were flat.
The good mood belied a ramp up in China-U.S. tensions after the Asian superpower staged three days of military drills to yesterday that simulated strikes on Taiwan.
China's relationship with Australia seems to be thawing, however, with the trade partners resolving a dispute over barley, boosting the Aussie dollar.
Bitcoin, meanwhile, soared as high as $30,438 in Asia for the first time in 10 months, smashing out of recent ranges.
Europe returns to trading with very little on the economic calendar aside from euro zone retail sales for February and the Sentix business survey.
The start of the U.S. bank earnings season beckons later in the day, bringing us results from First Republic, which was hit hard by client withdrawals in the aftermath of Silicon Valley Bank's collapse.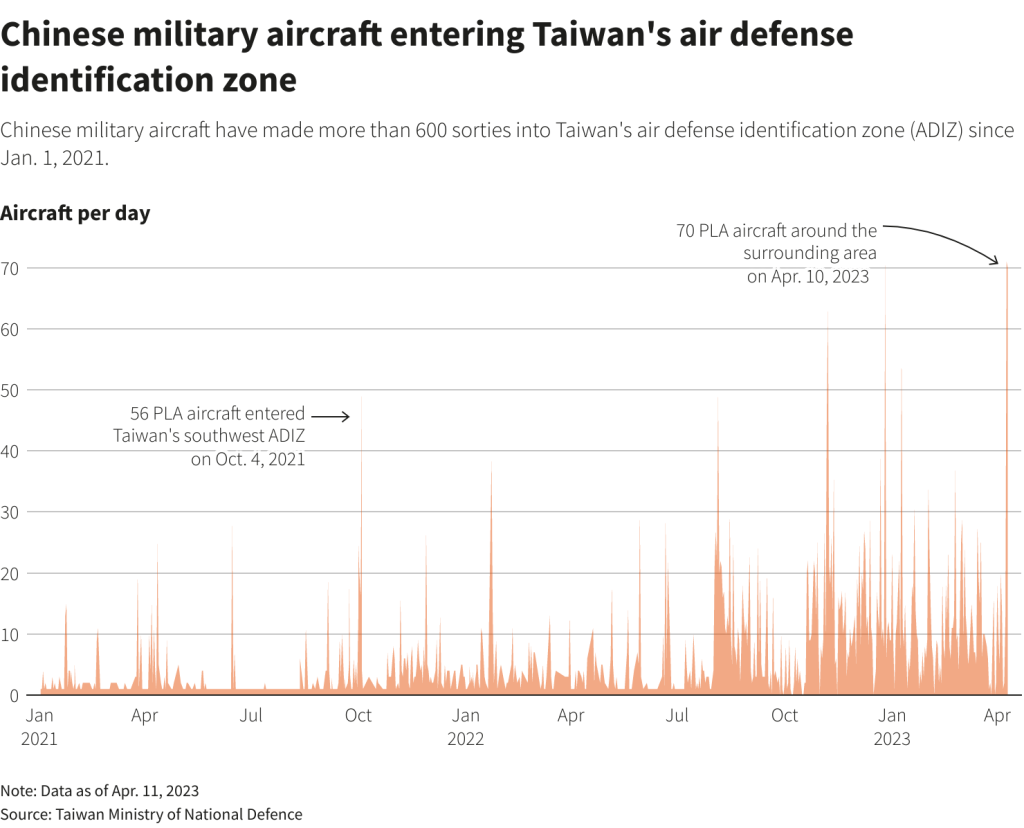 Key developments that could influence markets on Tuesday:
Sentix index
Euro zone retail sales
First Republic financial results
---
(Reuters)
Inside Telecom provides you with an extensive list of content covering all aspects of the Tech industry. Keep an eye on our News section to stay informed and updated with our daily articles.