The White House has unveiled a plan to distribute $42 billion among states and territories. This is to ensure universal access to high-speed broadband by 2030, aiming to bridge the digital divide.
The funding will be allocated based on a Federal Communications Commission coverage map identifying gaps in broadband access.
The estimated number of locations lacking broadband connections in the U.S. is approximately 8.5 million.
The banking crisis is not over. And banks could face losses similar to the 2008 financial crisis if inflation remains uncontrolled.
---
On June 26th, the White House announced a plan to allocate $42 billion among the 50 states and U.S. territories. The aim is to provide universal access to high-speed broadband by 2030. The allocation of funds is based on a recently released Federal Communications Commission coverage map. This map identifies gaps in broadband access.
The funding comes from the Broadband Equity Access and Deployment (BEAD) Program. In fact, it was authorized by the $1 trillion 2021 infrastructure law championed by President Joe Biden.
In a White House address on Monday, Biden emphasized the importance of universal access to high-speed broadband. He indeed said "It's the biggest investment in high-speed internet ever. Because for today's economy to work for everyone, internet access is just as important as electricity, or water, or other basic services." The fund allocation aims to bridge the digital divide, ensuring equal access to the internet.
States and territories can start applying for funding from July 1. Once approved by the Commerce Department, they will have access to at least 20% of their eligible awards. The distribution of funds takes into account the specific needs of each state. As a result, 19 states are receiving over $1 billion: Texas, California, Missouri, Georgia, Louisiana, North Carolina Michigan, Kentucky, Alabama, Wisconsin, Washington, Pennsylvania, New York, Mississippi, Illinois, Arkansas, Virginia, Colorado, and West Virginia.
And topping the list of funding recipients for universal access to high-speed broadband are Texas and California, the two most populous states in the U.S., with $3.1 billion and $1.9 billion, respectively. However, other states like Virginia, Alabama, and Louisiana also received significant funding as they lack broadband access, particularly in rural areas. Each state will receive a guaranteed minimum of $107 million, with funding ranging from $27 million for U.S. territories like the U.S. Virgin Islands to over $3.3 billion for Texas.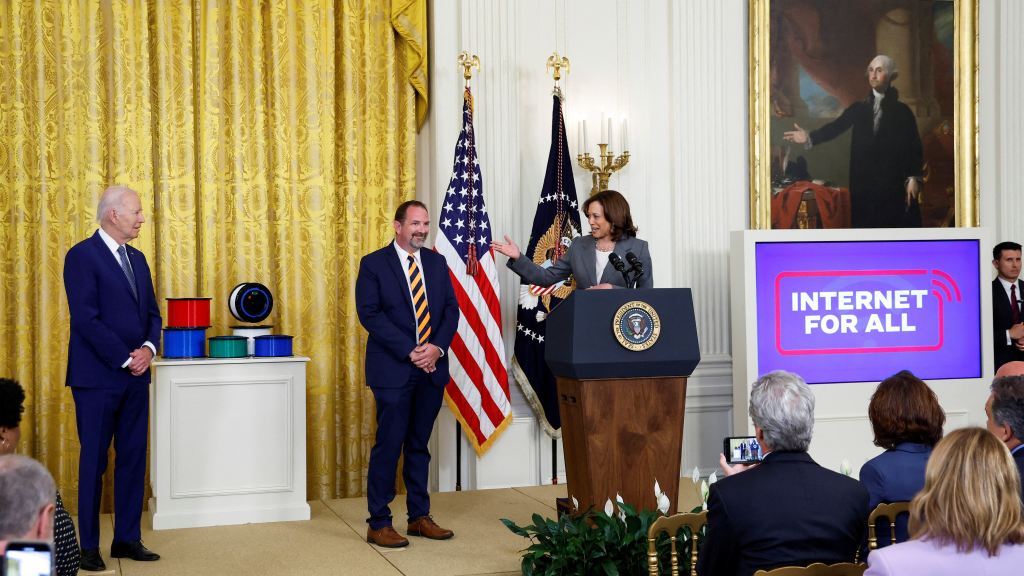 According to the Biden administration, the estimated number of U.S. locations currently lacking access to broadband connections is about 8.5 million. That being said, broadband companies, such as Verizon, Comcast, Charter Communications, and AT&T, have been hesitant to provide access to low-population rural areas due to the high costs of investment and the limited number of potential subscribers.
This announcement comes as the public, approaching the 2024 elections, scrutinizes Biden's handling of the economy. Recently, voters have indeed been concerned about the elevated inflation and the potential for higher interest rates, fearing a recession.
These fears are not unfounded. In fact, experts believe that the banking crisis that wreaked havoc on the world's economies is not over just yet. According to the Bank for International Settlements (BIS), if the US Federal Reserve does not effectively address inflation's current situation, it could have significant repercussions as banks relive the 2007-2008 financial crisis.
BIS pointed out in its annual report some of the long-term consequences of 2023's bank failures. It notably emphasizes the detrimental effects that inadequate risk management practices within individual banks can have on the trust of depositors and investors. Ultimately, it will lead to a funding crisis that reverberates throughout the entire financial system.
BIS General Manager Agustín Carstens emphasized the importance of addressing inflation to avoid straining the financial system. In fact, he stated "the global economy is at a critical juncture. The key challenge is fully taming inflation, and the last mile is typically the hardest."
Central banks may struggle to bring inflation back to the target level (2%) without triggering a recession. Several indicators, including the inverted yield curve and less conventional signals like cardboard box demand and RV sales, are pointing to potential economic downturns in various sectors of the economy.
---
Inside Telecom provides you with an extensive list of content covering all aspects of the tech industry. Keep an eye on our Connectivity section to stay informed and up-to-date with our daily articles.