The European Commission on Thursday launched a consultation on the future of Europe's telecoms sector, starting a process that could lead to requiring Alphabet's Google, Apple, Meta Platform and Netflix to pay some network costs.
The move by the EU executive followed more than two decades of lobbying by Deutsche Telekom, Orange, Telefonica, Telecom Italia and other operators who want leading technology companies to contribute to 5G and broadband roll-out.
They said the companies including Amazon and Microsoft account for more than half of data internet traffic.
Big Tech in turn calls it an internet tax that will undermine EU network neutrality rules to treat all users equally.
EU officials said the 12-week consultation will look at "fair contribution by all digital players". Tech and telecoms companies will be asked to respond to 60 questions.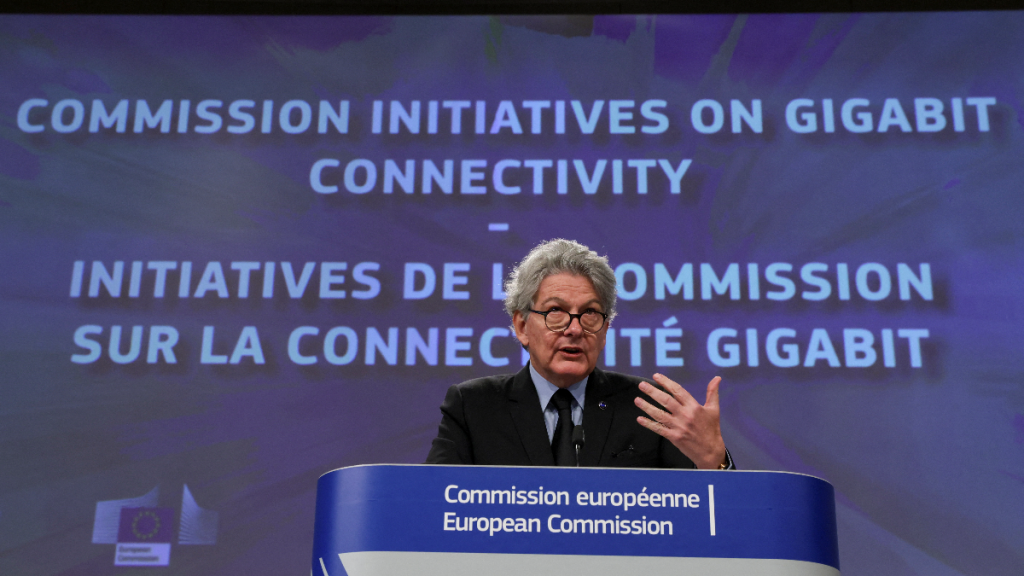 The Commission is likely to propose legislation after the consultation, which will need to be agreed with EU countries and EU lawmakers before it can become law.
According to a document seen by Reuters last month, respondents will be asked whether CAPs (content application providers)/LTGs (large traffic generators) should be subject to a mandatory mechanism of direct payments to finance network deployment.
The questionnaire also asked whether the EU should create a continental or digital levy or fund.
"This consultation is a positive and urgent step towards addressing major imbalances in the internet ecosystem to the benefit of European end-users," telecoms lobbying group ETNO said in a statement.
Tech group Computer & Communications Industry Association (CCIA) criticised the proposal.
"Europeans already pay telecom operators for internet access, they should not have to pay telcos a second time through pricier streaming and cloud services," Christian Borggreen, CCIA Europe's senior vice president, said in a statement.
---
BRUSSELS (Reuters)
Inside Telecom provides you with an extensive list of content covering all aspects of the Tech industry. Keep an eye on our News section to stay informed and updated with our daily articles.