Monty Mobile is proud to announce that it has been honored with the prestigious "Best Digital Transformation Program Award" at the 7th annual CC-GLOBAL AWARDS hosted by Carrier Community on the 27th of June 2023 at the Metropol Berlin.
The recognition highlights Monty Mobile's groundbreaking CPaaS solution, Monty Communication Platform.
This comprehensive platform revolutionizes business communication by providing an all-in-one omnichannel engagement service, empowering organizations to enhance their offerings through advanced security, authentication, and enterprise customer engagement capabilities, ultimately elevating customer experiences.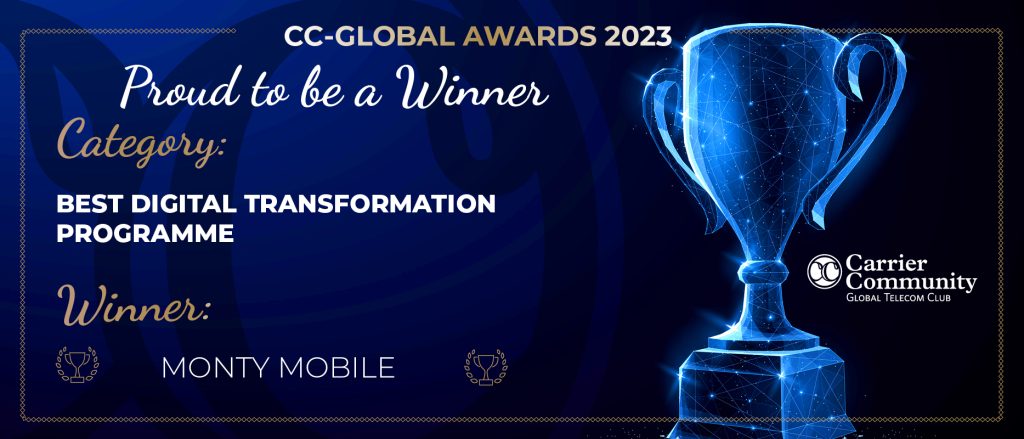 With over 8500 members representing 2300+ operators from 120 countries, Carrier Community serves as a valuable platform for wholesale telecom service providers and telco ecosystem partners, offering media exposure, networking opportunities, and brand development. This award serves as a testament to Monty Mobile's dedication to delivering innovative technology and communication solutions that drive global digital transformation.
To learn more about Monty Mobile's award-winning Monty Communication Platform, please visit: https://montymobile.com
---
Inside Telecom provides you with an extensive list of content covering all aspects of the Tech industry. Keep an eye on our Press Releases section to stay informed and updated with our daily articles.