Cyberattacks' volume and sophistication level have continuously increased over the last few years. A more comprehensive portion of the economy is now potentially a target due to the digitalization of business. The Covid-19 pandemic caused more people to work from home, catalyzing the process. The attack surface is expanding as the number of connected devices and cloud adoption surge. Because of the increased professionalism, automation, and low risk of detection among cybercriminals. The number of attacks and their impact has skyrocketed. We can anticipate a further increase in the cyber threat in 2023 because these trends are not about to stop. The need for enterprise firewall updates is ever so crucial.
Measures for Telcos to Know
Standard enterprise firewall protection measures should cover the entire telecom company's infrastructure, including all endpoints, servers, data centers, virtualized infrastructures, networks, and any network equipment. The IT security team of a Telco should be familiar with every aspect of its network. Further assessing the dangers of any potential attacks through various entry points. It is essential to have endpoint protection with detection and response capabilities. When it comes to targeted attacks, a security team's job is to spot the warning indicators regardless of how well hidden they are.
Moreover, network traffic analysis is crucial to identifying network layer attacks and preventing the attack from propagating from compromised devices. An intrusion detection system enables users to detect the entire threat chain to halt the assault in time and helps disclose attack indicators inside network traffic. Additional safeguards are required to prevent network devices from joining botnets and DDoS attacks, whether clients or the operator utilize them as part of the infrastructure. Weak or default passwords on user routers or unpatched devices may be at blame for this.
Lastly, a telecom provider must keep all of its hardware up to date with the latest revisions and isolate user devices to prevent access from additional ports. Additionally, it must monitor traffic to ensure that these devices produce only a little ICMP or DNS traffic. In light of this, telecom businesses should now assess their cybersecurity health. A mature cybersecurity defense will help an operator run a stable business and pave the way for new business opportunities while safeguarding current users.
The Current State of the Cybersecurity Sector
As a result, businesses spend a lot of money on cybersecurity and enterprise firewall. According to some industry experts, investment in cybersecurity will reach $160 billion in 2023 and $280 billion by 2026. To further break this down, the adoption of security frameworks and the change in enterprise technology are what is driving growth. Adopting strategies like zero trust, an rise in hybrid working, and the merging of network and cloud connectivity topologies addresses tighter end-to-end security in contemporary digital organizations.
The proof, however, is in the financial performance of these cybersecurity firms. Palo Alto, one of the top firms, just reported fiscal first-quarter results for 2023 that included $1.6 billion in revenues and a 25% increase year over year. Additionally, Cisco's CEO Chuck Robbins revealed during an analyst call that security is now Cisco's priority investment sector. Cisco also reported first-quarter 2023 revenues of $971 million.
In conclusion, GlobalData forecasts that spending on security will remain at current levels over the next two years. With possible minor reductions owing to the recession, influenced by an increase in cyberattacks and changes in technology architecture within the enterprise. However, global businesses are likely to rethink their strategies and reduce their spending on workforce and technology. But it's expected that other enterprise software areas will see increased spending in place of the cut in security spending.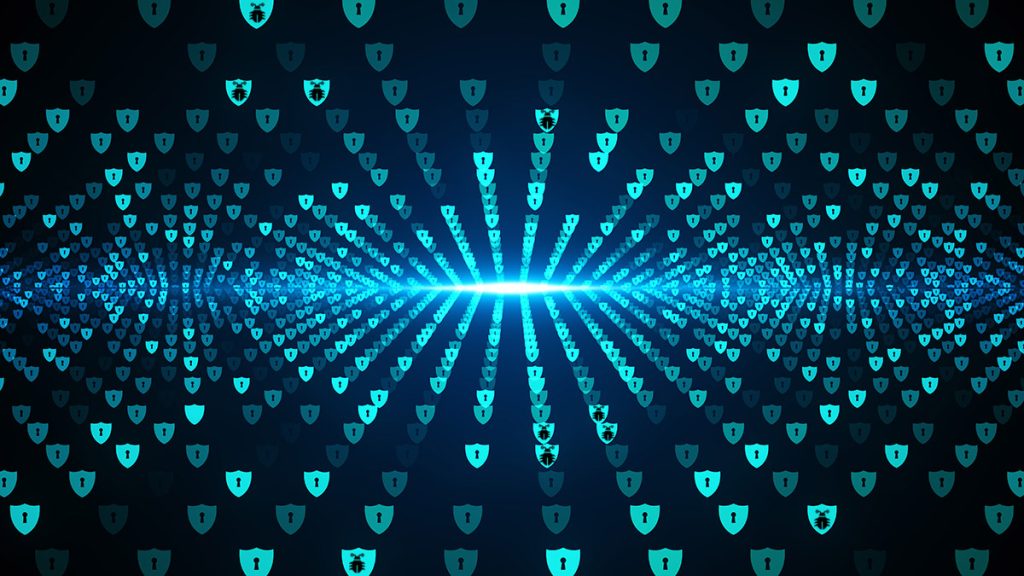 How Telecom Can Strengthen Their Spine with More Firewalls
Over the past few months, the world has seen many cyberattacks. Many of them targeted big names in telecom. Most recently, millions of customers in Australia got their critical data leaked with their medical data. The telcos are now in a tough spot. They are yet to regain customers' trust, especially after the recent hacking trend. The expected economic downturn might hit telcos harder. And they can't afford another cyberattack that will reflect poorly on their financial performance. With the cybersecurity sector set to hold its ground in 2023, it is a good idea to use it as a foundation.
Furthermore, an enterprise firewall is a key for telcos to limit revenue leakage. An excellent firewall system offers telecommunication providers much-needed visibility. It is a crucial element in times of cyber challenges. It can quickly provide higher-ups with the data needed to keep track of various loose ends leading to revenue leakage. Introducing voice firewalls can prove vital for telcos as well. They won't only be upgrading their security to its highest level, but they will also add a service to their catalog. A great way of promoting a product is to use it yourself. The upcoming times will be difficult for the world, and telcos especially. Finding a new way to stop prior loss of money and turning it into a future profit might be the lifeline.
Telcos Need to Stay Frosty
It takes time and effort to protect against threats, minimize the attack surface, and improve the security systems of large, complex, and varied organizations. When applying an enterprise firewall, the cost is another concern. Many organizations have limited resources and cannot internally safeguard their systems, people, devices, and procedures.
Moreover, managed Security Providers (MSPs) offer this. With the appropriate threat intelligence, telecommunications firms can raise their profile in the market, base their business choices on correct information, and give their security team the tools they need to effectively identify and respond to cyber threats in a timely manner.
Finally, telcos can use Digital Risk and Threat Monitoring to gather data from the deep web. The dark web and the public domain provide better security and visibility to recognize and highlight attacks, find breached material and protect data, people, and processes from upcoming threats in the sector.
Concluding Thoughts
Lastly, the market for network security firewalls is anticipated to increase in size from USD 3.0 billion in 2018 to USD 5.3 billion by 2023. As the number of connected devices expanded, the chance of a security breach grew as fraudsters discovered new ways to access the organization's network to steal personal information, including SMS SPAM and SMS fraud through unofficial channels. Network enterprise firewalls have made real-time streaming analysis and SS7 vulnerability filtering key components, and firewall developers use fraud detection methods to track the network's traffic patterns. The need to be protected and the market's expanding size make this a perfect opportunity for telcos worldwide. Making the right decision is vital; at this point, the choice might already be evident.
---
Inside Telecom provides you with an extensive list of content covering all aspects of the tech industry. Keep an eye on our Cybersecurity sections to stay informed and up-to-date with our daily articles.