The restless streets of New York City are no strangers to the release of the latest Big Tech products, and today, New York is humming the tunes of the new Google Pixel 8 smartphone, smartwatch, and the offerings of AI.
Whether we want to admit it or not, it's no secret that, even in its gleaming ambition, the Google Pixel still exists in the shadow of Apple's iPhone. I mean, we see it everywhere. You have the Apple crowd and the Android crowd.
There's no neutral territory. There's no in-between. There's no Switzerland in the land of smartphones.
But giants do not take defeat easily, and there's only one crown, one throne, one king. Google, is back, and its latest release has entered the scene with an avant-garde choice.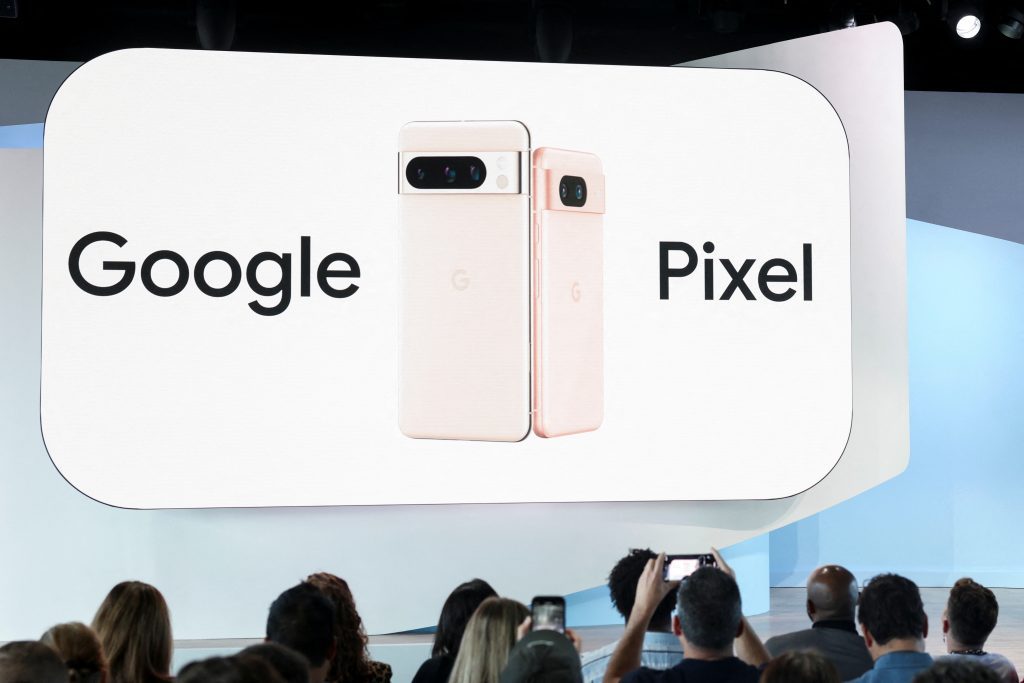 Where Pixel lacks in market heft, its audacious choice to target photographers – or just photography enthusiasts, will give discerning souls a brand-new Android experience.
What does the new line hold, you ask?
This new line holds multiple features, ranging from a never-before-seen AI-supported processor to capturing fleeting moments. Here's everything we know so far:
Tnesor G3 Processor: A chip that promises to marry advanced AI and machine learning capabilities with seamless user experience.
Capturing life's moments with security: The Google Pixel 8 is here to commemorate your life's journey, declutter the morass of the web, or most importantly, fortify your personal boundaries against unsolicited calls.
Thermometer App: The Google Pixel 8 Pro offers an intriguing proposition to discern one's body temperature. But, this one is still pending the Food and Drug Administration (FDA) approval.
Let's talk money
If you're one to part with your dollars, then you'd be pleased to know that both phones are $100 pricier than the previous generation.
Pixel 8: starting price is $699
Pixel 8 PRO: starting price is $999
Pixel 8 and Pixel 8 PRO will be available from October 12.
According to IDC, Google Pixel ranks 12th in terms of shipments, with a 0.9% share. Presently, the US is the largest Pixel market for the tech giant, accounting for 39% of worldwide shipments, with the Japanese market following at 29% and the British market at 9%.
"Google was clearly focused on driving the mobile AI message in today's event and having AI on the device/client will be a big topic for the industry going forward," stated Ryan Reith, an IDC analyst.
"If supported by strong marketing, Google could drive higher market share with this lineup, specifically in the US," Reith added.
---
Inside Telecom provides you with an extensive list of content covering all aspects of the tech industry. Keep an eye on our Tech sections to stay informed and up-to-date with our daily articles.