Books, courses, classes, and certifications are all well and good if you are seeking to up your game in your field of choice. However, there are two things that attending events will give you that you will find almost nowhere else; insights by real professionals told plainly, and networking. With that in mind. Here are the top tech events online and in hybrid form that you don't want to miss. 
Sept 19-22
Event Type: Virtual
For anyone interested in Nvidia's latest innovations, this event will count among the top tech events online. The GTC is your chance to learn about the most recent Nvidia advancements and hear first-hand perspectives from company executives who are employing the most recent developments in accelerated computing and artificial intelligence to address their greatest problems.
Using the power of AI, computer graphics, data science, and other technologies can change our society. Developers, academics, business executives, creators, IT decision-makers, and students should consider attending at the Global Technology Conference (GTC).
September: 7 – 8
Event type: Hybrid
More than 110 international speakers will be present at the two-day hybrid Sustainability Live London conference organized by BizClik Media Group. The speakers will be discussing themes including the circular economy, ESG initiatives, and women in sustainability. Join us for engaging roundtables and conversations to learn more about the important challenges affecting industry today.
September 20 – 21
Event type: Hybrid
Oranized by Tec Fore Digital Transformation Week Europe is a conference aimed at digital and IT leaders who want to talk about, investigate, and assess new technology and tactical ideas to promote innovation in their companies.
November 29 – 30
Event type: Hybrid
If you are looking to get into artificial intelligence, this event is one of the top tech events online in 2022 you could possibly attend. Organized by Re-Work, the Enterprise AI Summit will concentrate on the most recent developments and uses of AI made possible by machine learning and deep learning to assist companies in transforming their operations. The conference will highlight how enhanced organizational knowledge, data, and information can be delivered through AI-driven automation that takes use of ML and DL capabilities.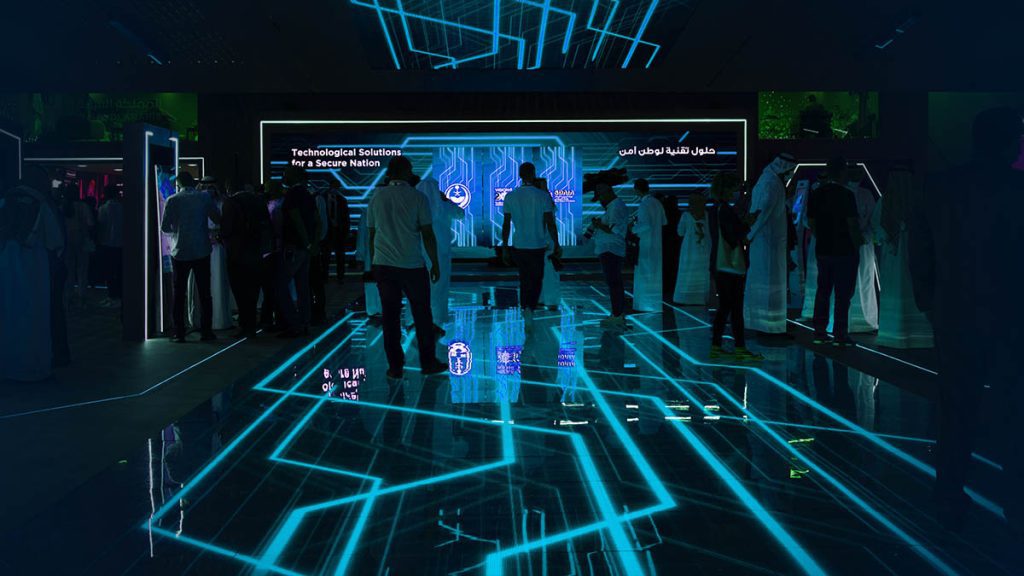 November 28 – 30
Event type: Hybrid
The MENA Universities Summit 2022, organized by Times Higher Education and in collaboration with the American University of the Middle East, will examine how universities can work most effectively with partners to identify and address skills gaps and secure human resources for the region's future growth and development.
Agenda Themes
What are the best ways for colleges to work with government and business to detect and address potential skill shortages? 
How to develop and integrate a culture of lifelong learning to create societal transformation 
The finest methods for quick knowledge acquisition and how to implement them widely 
How universities might mix a desire for research excellence with aims for employability 
How to ensure the quality and relevance of micro-credentialing 
September 2
Event Type: Virtual
A single-day event called Tech Up for Women aims to advance women in technology-related education, resources, and networking. To keep you up to date, the event will emphasize latest technological advancements. In a jam-packed schedule, the conference will cover a wide range of topics, including cyber security, blockchain, AI, VR, digital transformation, big data, cloud security, undersea and space technology, entrepreneurship resources, healthcare innovation, smart building technology, consumer technology, and much more.
This global event will provide women the tools and chances they need to become more digitally literate, compete successfully, and eradicate the gender gap in the workplace. The event's goal is to inspire women to ride the digital wave and remove the fear element from the pursuit of a career in technology. 
---
Inside Telecom provides you with an extensive list of content covering all aspects of the tech industry. Keep an eye on our Technology section to stay informed and up-to-date with our daily articles, and check out our events section for more tech events online.