Lei Jun, the founder, and CEO of Xiaomi revealed the Xiaomi Mix Fold 2, the company's second foldable phone, during his annual address event earlier. 
Despite only being available officially in China, for the time being, the Mix Fold 2's starting price of 8999 yuan ($1,320) makes importation an option for foldable phone enthusiasts. The price is well within the range of other foldable phones that have less than flattering reviews, so you could be getting your money's worth. 
One of the thinnest folding phones available, the Mix Fold 2 measures only 5.4mm when unfurled and 11.2mm when closed, including the camera bump. The Galaxy Z Fold4 is 15.8mm folded and 6.3mm unfurled for context. 
The Xiaomi Mix Fold 2 Hinge 
The Mix Fold 2 has a revised Xiaomi-developed hinge that blends metal and carbon fiber plates, a recessed core structure, and a compact layer design. It weighs 262 grams, a very lightweight alternative to other variants on the market. 
Xiaomi Mix Fold 2 Display 
The front of the device has a 6.56-inch AMOLED cover screen with a 21:9 aspect ratio, which is more similar to that of a typical slab smartphone and should make typing more comfortable. It is still covered by Gorilla Glass Victus and refreshes at a rate of 120Hz. Xiaomi also included a punch-hole-mounted 20MP selfie camera. 
The primary 8-inch LTPO2 OLED has a resolution of 1914 x 2160 pixels and a configurable refresh rate of 1-120Hz. It is an Eco2 OLED display with reduced power consumption and improved transparency thanks to the removal of the polarizer layer. The primary display has Schott UTG glass for increased durability and is approved for HDR10+ and Dolby Vision. The maximum brightness is 1,300 nits.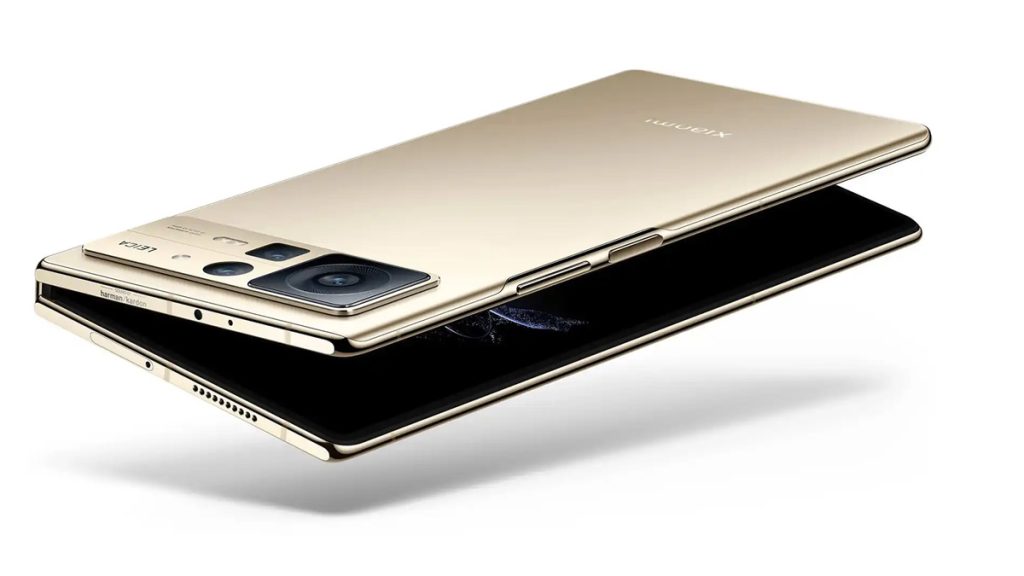 The phone is, unsurprisingly, powered by Qualcomm's Snapdragon 8+ Gen 1 CPU with 256GB to 1TB of storage and 12GB of RAM. The phone has a 4500mAh battery and 67W charging, which will keep it powered up for an adequate duration. 
Xiaomi Mix Fold 2 Camera
With a 50MP Sony IMX766 primary sensor, OIS, and Leica lenses, the Mix Fold 2 is the second phone to benefit from Xiaomi's cooperation with Leica. Leica Authentic and Vibrant photography styles, as well as a few Leica filters, are included with the Mix Fold 2, just like they are with the Xiaomi 12S Ultra. A 13MP ultrawide camera and an 8MP telephoto module with a 2x optical zoom are also housed on the rear. 
Overall Impressions 
When the Xiaomi Mix Fold 2 is folded, it truly resembles a standard flagship phone, without all the extra bulk of other foldable brands that make it feel like you are holding a metal brick in your hands. 
So, should you buy the Xiaomi Mix Fold 2? Absolutely yes if offered in your market and sold globally. If you are reading this, however, it is probably not being offered in your market as of yet, so you would need to put a few hundred dollars in import price to the smartphone's retail price, and you won't receive a guarantee. In addition, you run the risk of not receiving complete network coverage in your area because of missing bands. 
Until Mix Fold 2 launches globally, if ever, you would be better off trying a different brand. 
---
Inside Telecom provides you with an extensive list of content covering all aspects of the tech industry. Keep an eye on our Technology section to stay informed and up-to-date with our daily articles.