It's said that the first victim of war is the truth. It seems this well-known saying also applies to rumours of war, as well. No, say insiders at Comium Gambia.
Yes, say those who have a vested interest in Comium failing.
"The notion of a price war is, frankly, ridiculous," says Isatou (Ida) Ceesay, Comium Gambia's Commercial Manager. "That's not what we stand for and it's not what we believe is in the best interests of Gambia, or the telecoms sector. We don't compete on price, we compete on value. Price is a component of value. Value addresses all the needs of our customers. Value is trust. And trust exists because we're making it our business to listen to what matters most to our customers. So, if our competitors or the mischief-making component of social media are looking for a fight, we'll meet them on the battlefield of value. Because that's the only way the victor will be the people of this nation."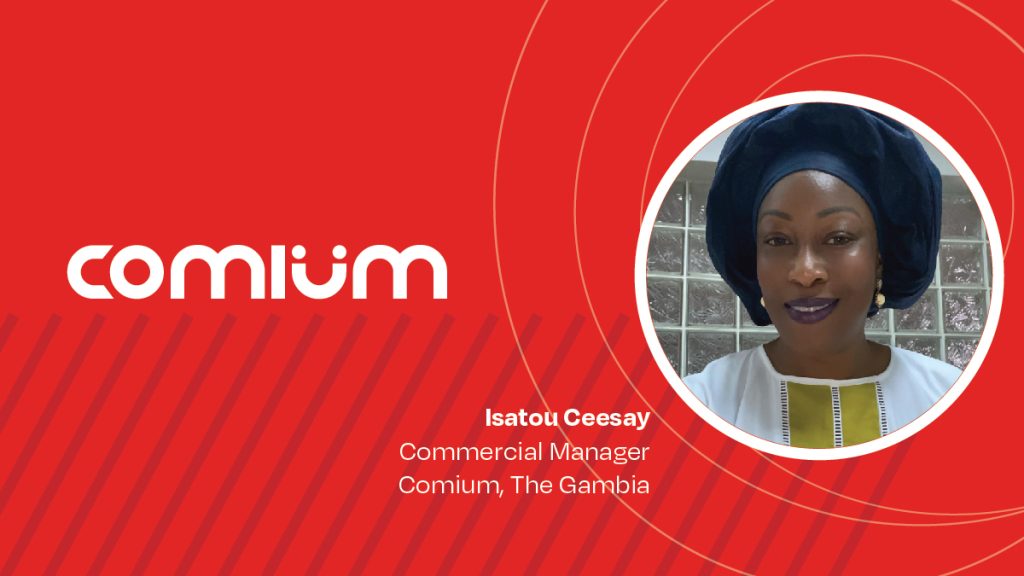 That's fighting talk, ironically, from Comium. But the Commercial Manager isn't done yet.
"I acknowledge that our offer of free 4G+ has been pounced on with a disinformation campaign about Comium Gambia undercutting to gain a short term advantage. But the vast majority of those who have taken up our offer, know that it lasts only for the period of time we're testing our rapidly expanding network. We're involving our customers to provide us with the most valuable feedback we can get. I've said it before and I'll say it again. This means that a network is essentially being built by the Gambian people, who know better than anyone what a network must deliver, now and in their future," she expressed.
"Short term advantage? We're all too aware that if we stop surprising and delighting our customers with innovative products and services, they'll look elsewhere. That's the beauty of competition."
Ida Ceesay concludes with the air of someone who manages to convey humility and pride at the same time.
"But we're playing the long game here. And with the new spirit of optimism and energy of confidence that fills the atmosphere at Comium Gambia, this is just the beginning."
---
Inside Telecom provides you with an extensive list of content covering all aspects of the tech industry. Keep an eye on our Telecom sections to stay informed and up-to-date with our daily articles.