On November 9, Google's Waze traffic application became accessible to all users, featuring an alert system for roads with a history of car accidents. This feature, known as Crash History Alerts, cautions drivers when entering high-risk areas.
The app encourages drivers to decelerate and suggests behavior adjustments or alternative routes.
History of Accidents
Waze has compiled and analyzed years of crash data to pinpoint high-risk roads. This data has been deployed to craft a machine-learning (ML) model that forecasts potential accidents on a given road.
Waze intends to keep drivers informed about the usual roads they traverse to minimize distractions. The app continually evolves, introducing features aimed at enhancing driving safety.
The New Details
Waze's commitment to revolutionizing road safety and reducing car accidents takes a significant step forward with these groundbreaking features:
The Crash History Alerts will be globally available when Waze is in use.
Users can opt to enable or disable this feature in the app settings.
A screenshot provided by Waze indicates that the alert might read: "History of crashes — next 1 mile," shared by Waze on Digital Trends.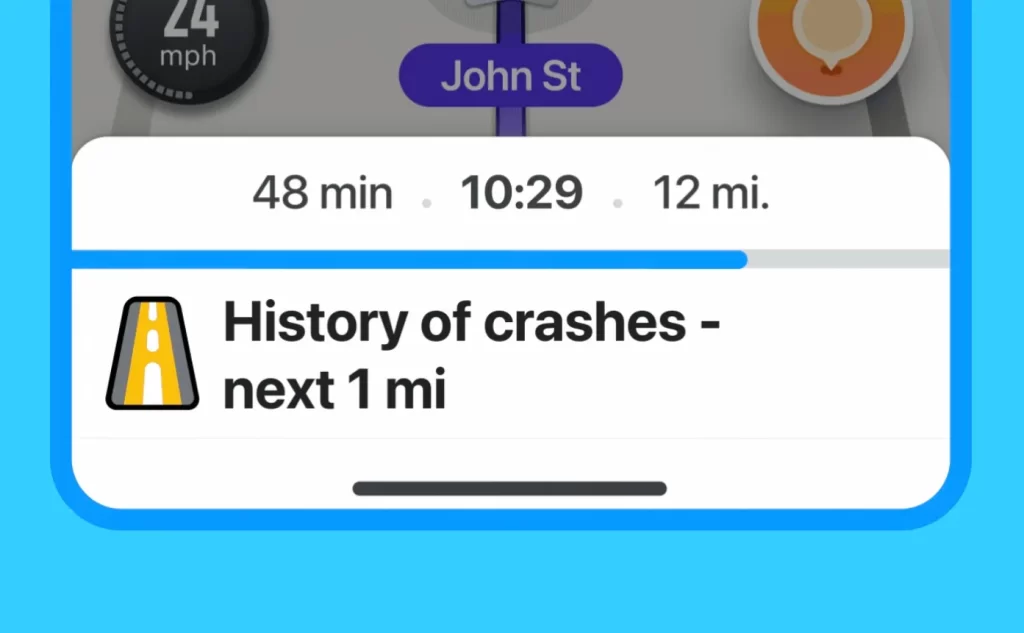 Source: Digital Trends
"If your route includes a crash-prone road, the app will show an alert before you reach that section of your journey," shared Waze on Digital Trends.
Ambulance, Listen Up
The traffic application can have multiple usages, and especially for humanitarian causes like assisting ambulances in routing to hospitals or to injured parties via safer routes. It also aids school buses.
"Road traffic crashes are a significant cause of death worldwide and in the US," according to the Centers for Disease Control and Prevention (CDC). Nearly 3,700 individuals die daily in vehicle-related crashes, making it the eighth leading cause of death globally.
Waze not only navigates roads but also promotes safety, helping drivers avoid high-risk areas and potentially saving lives. Emerging as a digital sentinel in the battle against road accidents, Waze empowers users to drive not just with efficiency but with a conscience.
---
Inside Telecom provides you with an extensive list of content covering all aspects of the tech industry. Keep an eye on our Tech sections to stay informed and up-to-date with our daily articles.