Nestron's Futuristic Smart, Tiny, Houses Could Sculpt the Housing Market's Future
Nestron, a Singapore-based company in the housing space that designs futuristic tiny homes, is offering a promise of affordable sustainable housing.
If you are looking to work in the housing market, or even looking to buy, or sell, then you know that the housing market is taking a bit of a hit – to say the least. And we're talking globally, not only the US. Prices are soaring high, living costs are on the rise. But on the horizon, emerges a hero, an eco-friendly alternative: the tiny home movement.
But beyond the intelligent tech appeal, what do these homes mean for the climate movement, economy, and the future of the housing market?
What differentiates Nestron's homes is their eco-friendly design, with features like solar power that decreasecarbon footprints. As the world battles climate concerns and natural disasters, sustainable solutions are deemed the ideal counterattack.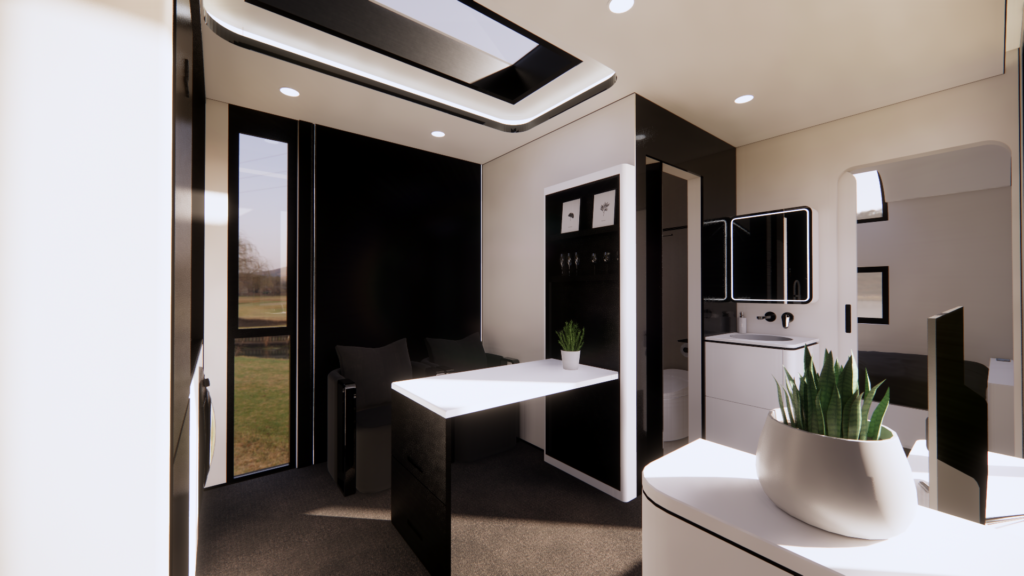 Source: https://nestron.house
But if we're to really take a closer, scrutinizing look, will we be able to accurately measure the environmental effect of these homes? Do their construction methods and materials also meet the international green standards?
Tiny Homes, Mighty Shifts
Economically, these tiny homes are already bringing something new to the market. With prices ranging from $42.2k to $126.6k, the real advantage is the drastic shift from traditional house pricing. 
Could this trend shake up the housing market's current dynamics?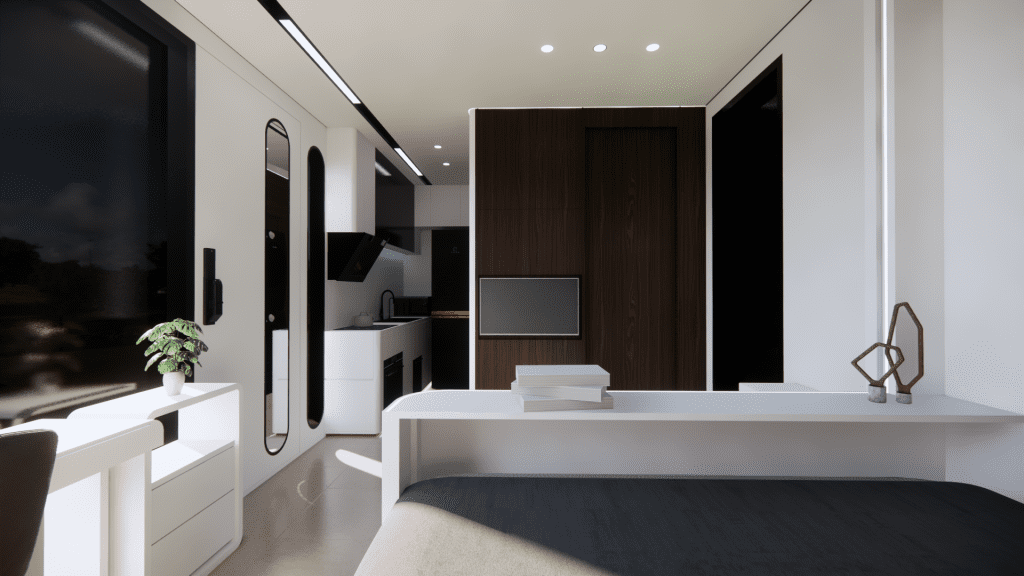 Source: https://nestron.house
As more people lean toward affordable sustainable housing, how will large scale housing developers and real estate titans react, or even adapt, to the change towards a more affordable sustainable housing landscape?
Is this the brink of a new dawn for the real estate market?
As companies, with Meta taking the lead, enter the virtual world of the Metaverse, the world marches towards a more technologically enabled future. These Singaporean Cube homes, equipped with modern amenities such as smart toilets, fit that narrative, and paint a landscape of intelligent amenities. If tiny homes, such as Nestron's become a norm, society's very idea of a 'home' might transform. 
But the differentiating element is that…
Nestron's designs, including the Cube One (C1) and Cube Two X (C2X), are compact yet come fully furnished.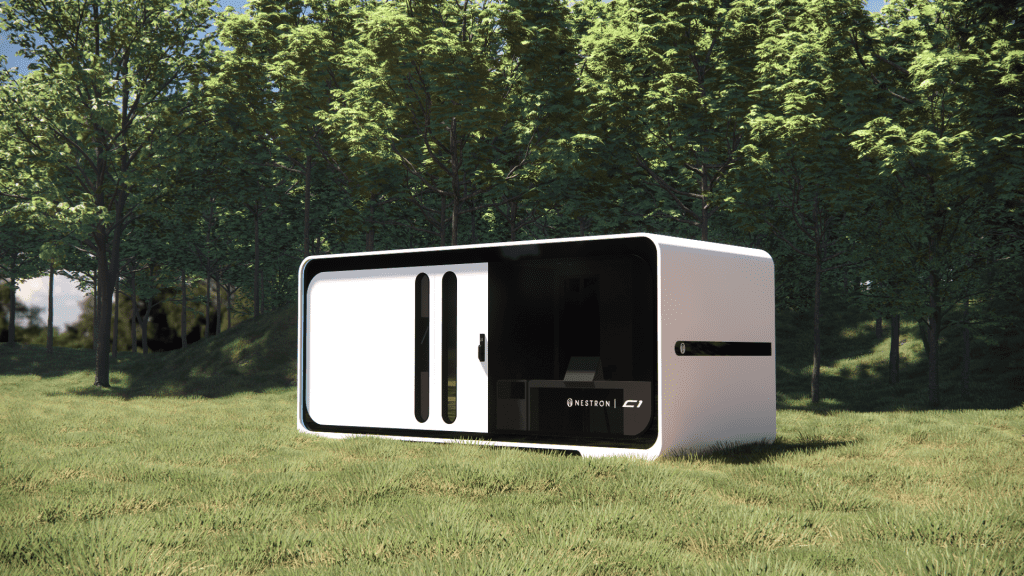 Source: https://nestron.house/portfolio/cube-one/
Let's take the Cube One as an example. The Cube is nothing but a mere 254 square feet, while the more spacious Cube Two X provides up to 398 square feet. These figures might seem minimal to some, but for the minimalist ones, and given the level of customization and amenities, it showcases Nestron's commitment to maximizing space without compromising on style.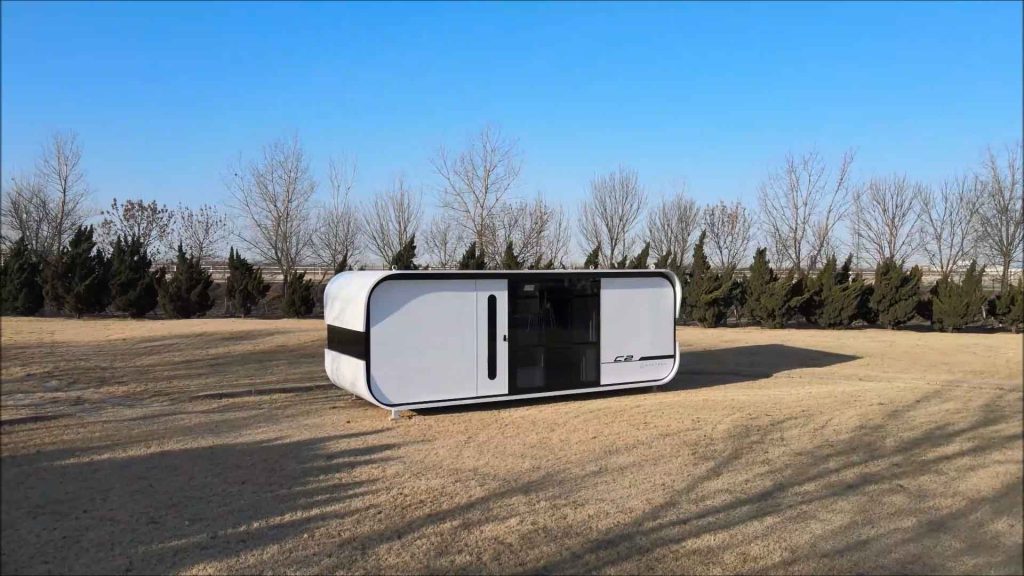 Source: https://nestron.house/portfolio/cube-two/
Nestron founder Lawrence Xu, he shared with Yanko Design that the company takes care of every detail – from transport and setup to designing the space around the home. This ease-of-process, coupled with the home's aesthetic appeal and eco-friendly focus, positions Nestron as a potential game-changer.
Reservations are open, with orders from Texas, New York, California, Canada, and the UK, set to be completed by 2024. 
As these homes take root, they may just reconstruct our understanding of housing, community, and environmental responsibility.
---
Inside Telecom provides you with an extensive list of content covering all aspects of the tech industry. Keep an eye on our Impact section to stay informed and up-to-date with our daily articles.