A power shift is taking place in the heart of Zurich's financial world, with a UBS-Credit Suisse merger looming in Central Europe, of monumental proportions unfolding.
UBS Group AG, a name synonymous with Switzerland's banking prowess, is orchestrating landscape-changing maneuver to intertwine its operations with that of its fallen rival, Credit Suisse. Setting in stone the opening move in an old-as-age financial saga of recalibration and rebirth.
The symphony of aspirations is echoing in the halls of UBS bank, as it revealed its card to orchestrate a seamless UBS-Credit Suisse union that begets more than $10 billion in cost savings. This entails a well-structured pruning of workforce, a move that could very well be perceived as a promise and challenge for the banking giant.
The fusion between UBS and Credit Suisse was met with a resounding affirmation from investors, propelling shares to soar over a third this year, reaching its highest mark since the 2008 financial crisis. Shares leaped as much as 7.2% in Zurich on Thursday.
In Switzerland alone, and due to this historical union with Credit Suisse, an estimated 3000 jobs are slated to dissolve. A sacrifice UBS is willing to take to ensure the sustainability of the bank's operational framework, leading to a leaner and more responsive operational organization.
This ballet of numbers and aspirations is conducted by UBS's CEO, Sergio Ermotti, exuding confidence in the move as he revealed the bank's strategic plan to Bloomberg. During his interview, Ermotti's announcement resonated with pure conviction that they "are executing on the strategy, and we are making good progress."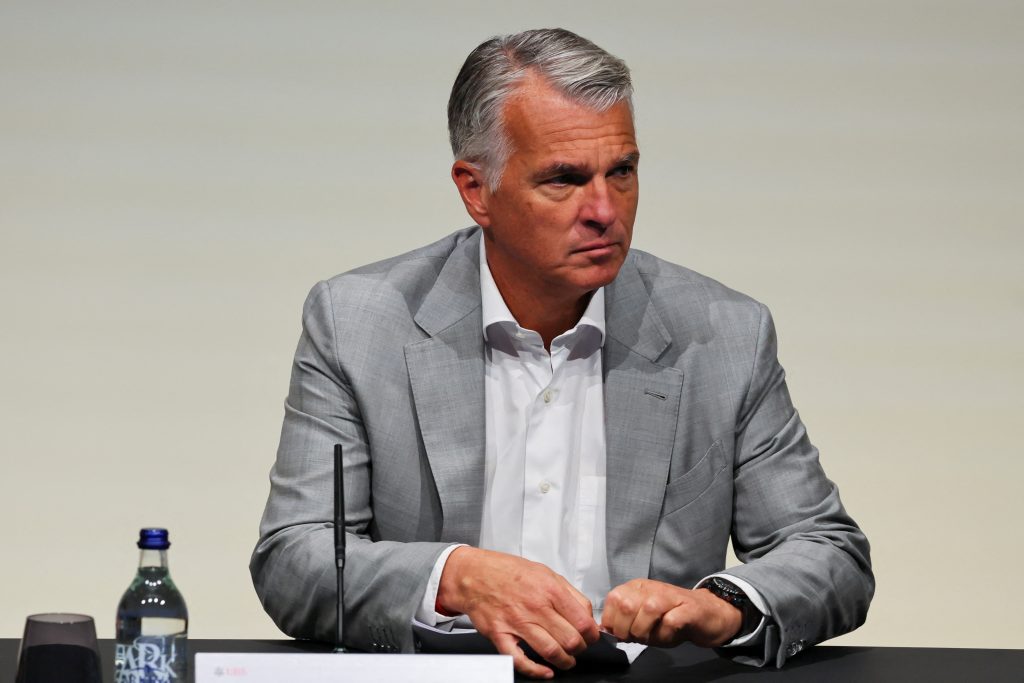 The real tapestry of change here is that this story is not just about soaring revenues and increase investor trust. With this success story, another layer unfolds. The shifting paths of 3000 Credit Suisse employees that will guarantee UBS saving cost. The transformation of the narrative is underpinned by the goal of achieving the lowest possible cost for the financial giant.
And it starts here.
By 2026, UBS aims to hit a $10 billion in cost efficiencies, determined to harness the fullest potential of its union with Credit Suisse. The strategy, though, outstretches on different dimensions:
A needed recalibration of the investment bank's landscape;
The gradual tempering of non-core assets.
But while some praise, others skepticize.
While UBS and Credit Suisse go through this transformative 'rite of passage,' Ethos, a representative of the Swiss pension funds and foundations stands as the vanguard of caution.
Ethos believes that the spin-off of Credit Suisse's local arm could have averted any probable systematic risk, focusing on the human stories linked to this financial narrative.
---
Inside Telecom provides you with an extensive list of content covering all aspects of the Tech industry. Keep an eye on our News section to stay informed and updated with our daily articles.