A Smart grid is more than just power delivery. It is the main factor, though. It is the core pillar of a smart grid. A parallel stream of energy and information, but it is much more complex than that. Artificial intelligence (AI) and distributed generation are the two main components of smart grid solutions. The traditional power grids are not built to accommodate the diversification of energy sources, especially sustainable and renewable energy sources. The world needs more smart grid solutions. And the technology is shaping up to deliver on this need. 
The Differences Between the Traditional and Smart Grid 
The primary distinction between traditional systems and smart grids is the ability to exchange information in both directions across the network, from utility companies to consumers and vice versa. The following are some of the key characteristics that set smart grids apart: 
Distribution 
Prosumer-generated energy and energy from other renewable sources, such as solar or wind, can be sporadic and inconsistent. You can coordinate these sources of power with smart grid solutions, you can also store power, and distribute it into a consistent and reliable stream. 
Self Sufficient Maintenance 
Additionally, sensors can identify mechanical issues, perform quick diagnostics, and make repairs, alerting specialists just when necessary. Making sure they can intervene before anything breaks down. In traditional power grids, the process was too manual. Many engineers had to be present and sometimes wasted valuable time on mundane tweaks.  
Intensive Adoption of Technologies 
All the equipment and resources within the grid can communicate thanks to AI, cloud, and digital technologies, enabling greater control and self-regulation. You cannot update the legacy power grid to house all the latest techs and digital grid solutions because it is too rigid and stiff. In contrast, the smart grid is the much-needed, more tech-savvy update we need to operate more sustainably and efficiently.
More People Are Choosing to Go Smart 
The system can accommodate more energy suppliers, cooperatives, and micro-generators, giving customers more options for obtaining their energy. The smart grid solutions are way more inclusive for prosumers and companies. Increasing their adoption globally makes the traditional power grid feel even more outdated.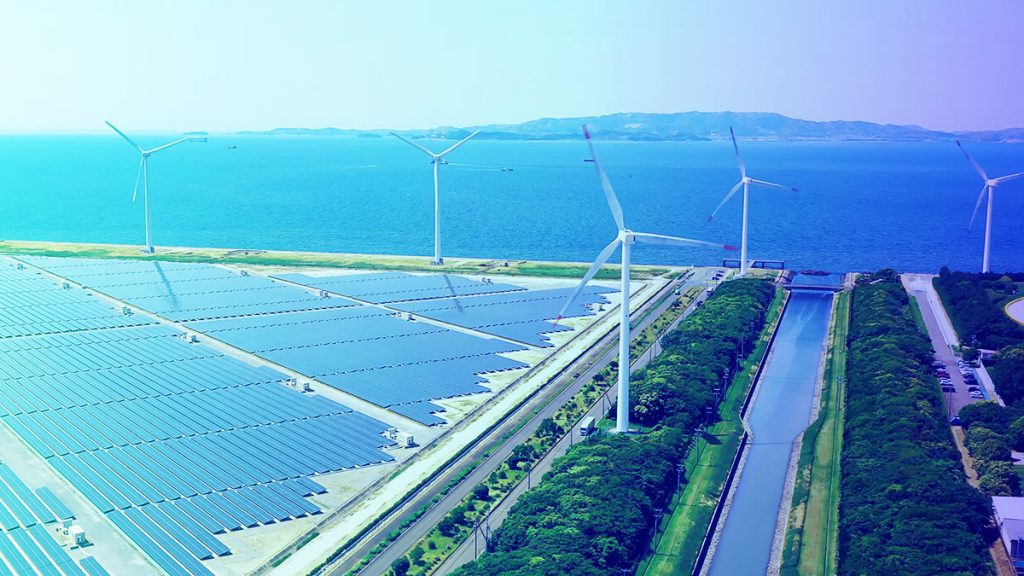 AI in Smart Grid Solutions 
The world's technological achievements and human needs have led to countless adjustments and improvements in the electric power infrastructure. The development process has been tightly integrated with the various research findings to facilitate power needs, balance energy demand, improve system efficiency, reduce energy waste, reduce carbon footprint, and increase cost-effectiveness.  
Moreover, the traditional power grids are currently being shifted into much more ingenious adaptations due to the increasing improvements in the information technology field and its corresponding lot. As a result, technological advancements like smart grids and microgrids have started to be significant, but the concepts are still in the early stages of development.  
The energy grid's smart functionality undoubtedly plays an essential role in the current situation. Still, one of the main objectives is to improve its cost and energy management efficiency further, with some countries even adopting a digital power grid approach.  
AI Communications and 5G Solutions 
Shifting towards a smart power grid will offer more excellent connectivity and computing power. It will allow various smart grid services to emerge. The smart grid has adopted different communication technologies. In contrast, proprietary tech was dominant in the legacy grid, yet the excess of viable alternatives seems to overflood the current landscape.  
Furthermore, there are many different technologies to pick from, including wireless options like WiFi, Zigbee, and LTE, as well as Power Line Communications (PLC). Wireless technologies are widely used and easily integrated with other consumer goods. Device-to-device (D2D) approaches in LTE have shown unique potential.  
Based on this, experts created an AI-enabled resource allocation method to enable low-latency communication across smart grid devices. Near-real-time control applications frequently need reduced latency. 
With the widespread adoption of 5G and the fact that it natively supports URLLC, applications like self-driving cars, and the IIoT, it is envisaged that it will open up the possibility of unified solutions for the connectivity of the smart grid. Enhanced Mobile Broadband (eMBB), Massive Machine-Type Communication (mMTC), and URLLC are the three service types identified by 5G-NR. Users of URLLC experience sparse traffic with small packet sizes, necessitating quick scheduling decisions to achieve near 1 ms latency.  
Lastly, smart grid solutions apply a perfect combination of AI to automate operation and 5G to maximize connectivity. AI-enabled communications are even considered the core of the shape of 6G networks. AI will power the infrastructure for tomorrow, and smart grids are the earliest adopters. 
AI Transactive Power Systems 
Gaming theory techniques modeled Energy trading using various game theory techniques in much earlier research. One example of these games is a continuous kernel with two levels. The Stackelberg game is suggested for distributed energy trading amongst microgrids, in which the seller and buyer microgrids are categorized as leader and follower agents, respectively. The authors proposed a coalitional game theory strategy to resolve the energy management issue in regional energy communities. A thorough rundown of techniques based on game theory. 
Similar issues have been addressed more recently by using AI. Algorithms for machine learning can adapt and pick up on their surroundings. They have been employed to optimize the energy trading choices made by microgrids for this purpose.  
For instance, an energy trade game based on reinforcement learning has been created. The developers used Bayesian learning to address the uncertainty caused by the energy level of the agents in the system while attempting to minimize power loss inside microgrid coalitions. Through AI and ML, you can form possible alliances , followed by their dynamic changes over time.  
Lastly, even before considering uncertainty, managing the energy in a collection of microgrids takes time. Several research studies have investigated deep reinforcement learning as a potential solution to this issue. Consider modeling a microgrid as a multi-agent system where each agent represents the storage, generation, and load. The agents may have a single aggregator as their controller or multiple ones. In this scenario, a renewable generation unit (RER) can sell energy to the grid or the storage unit (ESS).  
The revenue for the renewable agent will depend on the choice of whom to sell to and the selling price. In this case, the goal was to maximize profit, and the general competition makes it more challenging to strike a balance between profit and efficiency.  
Smart Grid Solutions Are the Future 
There is little doubt that energy provision will become more distributed, adaptable, and sustainable. However, the global sector has been around for over a century. It frequently relies on infrastructure built almost as long ago to meet the needs of billions of customers with constantly shifting demands. Complex regulatory changes, increasing prosumers, and emerging new companies in unregulated areas are other difficulties. The transition to more innovative grid management begins cautiously and builds momentum, as with every business and digital transformation journey. Technologies used in the utility sector surely drive and facilitate this industry's development.  
However, for substantial change to occur, utility businesses must have strong consumer engagement, communication, and change management plans. Such an impact will be possible through the clear and precise transmission of the vision. Aligning the teams and investors around it, providing incentives for consumers and potential distributors, and implementing smart meters systems to measure electric consumption better, hence better managing it.  
Concluding Thoughts 
Smart grid solutions present a fantastic opportunity for humanity to ditch the old ways in favor of new, better ones. However, it is more practical to ensure that you enhance the smart grid with more sophisticated and advanced techniques to improve the system further. Considering the needs of society, the growing population, the massively increasing and developing industries, and related technological perspectives in the countries. Using multi-directional and multi-channel networks to improve the one-way or two-way flow of energy (along with the related communication and such mechanisms) among energy suppliers and customers or prosumers. Developing countries, unlike developed countries, can adopt the techniques that have already been implemented in the major countries in the world. 
---
Inside Telecom provides you with an extensive list of content covering all aspects of the tech industry. Keep an eye on our Tech sections to stay informed and up-to-date with our daily articles.