In the past decade, the use of Artificial Intelligence (AI) has drawn the attention of various industries, with the advance of machine learning (ML) in strategic ways in our day-to-day lives, as the world welcomes a newly risen upsurge of innovation, the Artificial Intelligence of Things (AIoT). 
Integrating AI and the Internet of Things (IoT) infrastructure will deliver a much more comprehensive efficiency for IoT operations, enhance human-machine interactions, and increase data management and analytics.
But while this integration is deemed a necessity to the ever-growing technological advancement, what does it really mean for the digital transformation the world is witnessing?
When we want to take AI and IoT as two separate concepts and technologies, we will find that they both have a significant role to play on their own. IoT's importance alone is on an exponential rise, be it from interconnected phone hubs, Amazon's Echo voice controller, August's Doorbell Cam, Nest's smart thermostat, Logitech Pop Smart button controller, or any smart device from the ever-growing list.
In unison, AI is also marking its presence in our everyday lives with machine learning technologies impacting our daily activities, whether through social media, AI marketing strategies, digital assistants, self-driving and parking cars, email communications, offline experience, and much more.
As two dissociated concepts, AI and IoT are deemed the pillars of digital transformation, but when combined, they rebirth a whole new structural, technological anatomy. IoT can be perceived as the nervous system and the AI as the brain controlling every process regulating AIoT's main functionalities.
Integration Towards Optimized Intelligent Solutions
The integration of two intelligence tools delivers far more superior operational, interactive, data management, and analytical improvements, and it all relies on how these technologies are built together.
IoT systems, for instance, are constructed in a way that ensures an optimized control and signal triggers where input data sent into an application are analyzed to help deliver the highest level of accuracy when providing results. This can be seen with health applications where the return of meaningful data enables the user to keep track of their health by monitoring heart rate, blood pressure, and temperature.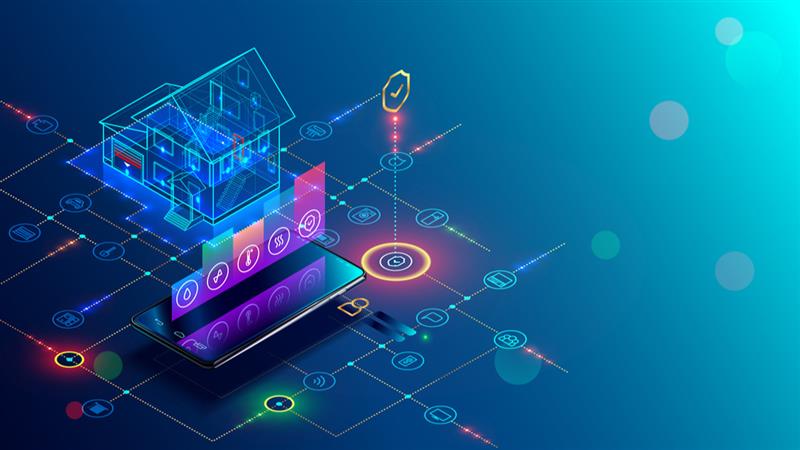 AI's role, in this case, comes in wide-ranging synchronization to deliver the most accurate intelligent-driven decisions by completing specific tasks through data-learning algorithms, or even a cluster of rules, or via the processing of data to help the machine deliver precise output.
Merging AI and IoT will bring forth a robust and advanced level of data analysis that can be implemented into innovative equipment to generate advanced, proactive, intelligent, rigorous, and reliable decisions with no human involvement in the process.
The Evolution of Intelligent Devices
The unification of these tremendously smart tools will boost any smart devices' intelligence to become far more ingenious, communicative, and superior when processing data, predicting, making decisions, and accelerating the process.
While humans lean towards being more perceptive, which in return creates a strong ground for trust, making the global shift to become extensively reliant on machine learning technologies will not come without difficulties. This, however, will not change the inevitability that AIoT technology will bridge the growing trust gap between humans and machines.
After years of subliminal integration into our daily lives, the evolution of intelligent devices has reached us, whether in our professional or personal life. The ubiquitous deployment of AI into the IoT applications and devices will create a new form of digital language between machines through deeply rooted neural-like networks installed into our home, office, or surrounding appliances, birthing Artificial Intelligence of Things (AIoT).
The deployment of machine learning and deep learning into people's lives will challenge our capabilities as humans with the birth of rogue-like technologies connected through networks to comfortably fit the devices' needs and enable "real-life" intelligent interactions with the environment to accommodate our needs.