As a digital nomad, no one knows better than you about your equipment needs, as they highly depend on the location you chose to temporarily set up shop. It would be best if you treat your equipment as investments: some may not be cheap, but you are guaranteed better quality. Hence, excellent portable electronic chargers should top your list. After all, your life has indeed become digital.
General knowledge about Portable Electronic Chargers
A nomadic life means moving from one corner of the world to another. No stability means your items need to be portable and easy to pack. Furthermore, you will probably be in a foreign country, so you'll need to be diligent and consider situations that you may not be used to, such as no access to a power outlet for your devices. There are plenty of reasons to consider investing in a good quality charger, but here are our three main reasons:
Portability: Digital nomads are always on the move; therefore, they cannot own unnecessarily bulky equipment.
Universality: Most chargers are universal; they'll charge almost all your devices, from cameras to tablets.
Practicality: Portable electronic chargers are helpful in your personal and professional life; your compatible equipment will stay supplied with battery mid-work shift.
Since not all power banks are created equal, here's what you should look for in one:
Capacity: This is shown as milliamp-hour (mAh), and it's a rough indication of the charging capabilities of the portable electronic charger. Hence, the higher the capacity, the more power it can deliver to your device. With that in mind, check for your devices' capacity and pick the one that can charge them fully at least twice. For example, most smartphones nowadays have a total of around 3,000 mAh. So, a 10,000 mAh power bank can charge up to three times.
Size and weight: The higher the capacity of the portable electronic charger, the heavier and larger it is. For example, the 20,000 mAh option is practical, but its size will not allow you to place it in your pocket or bag. Depending on your needs, you need to choose the appropriate size.
Shape and style: if you aim to carry your portable charger with your phone in your hand, try to choose sleeker styles resembling a phone. Bulky options make it awkward to carry.
Charging inputs: Check if your choice is compatible with your devices. Most portable electronic chargers have at least one type of charging input: USB-A, Micro/mini-USB, USB-C, and wireless.
Our Picks for Best Portable Electronic Chargers for Digital Nomads
All prices are that at the time of publishing.
1. PowerCore 201000 by Anker
The PowerCore 20100 is a relatively lightweight wired option (≈354 grams) considering the battery size (20100 mAh). It relies on lithium polymer batteries with two USB outputs of 5V/4.8A and one Micro USB input of 5V/2A. Those properties enable fast charging. It's available on the Anker website for 49.99 USD or noon for ≈33 USD.
Pros
Portable considering its capacity.
Rounded edges to comfortably carry it in your hand.
Light enough weight to carry around in a bag comfortably.
Four lights indicate the remaining general charges.
Charges 2 devices at once.
USB-C input port version available.
Cons
Might fit in your back pocket but won't be comfortable.
USB-C input port version is slightly more expensive.
No extra features.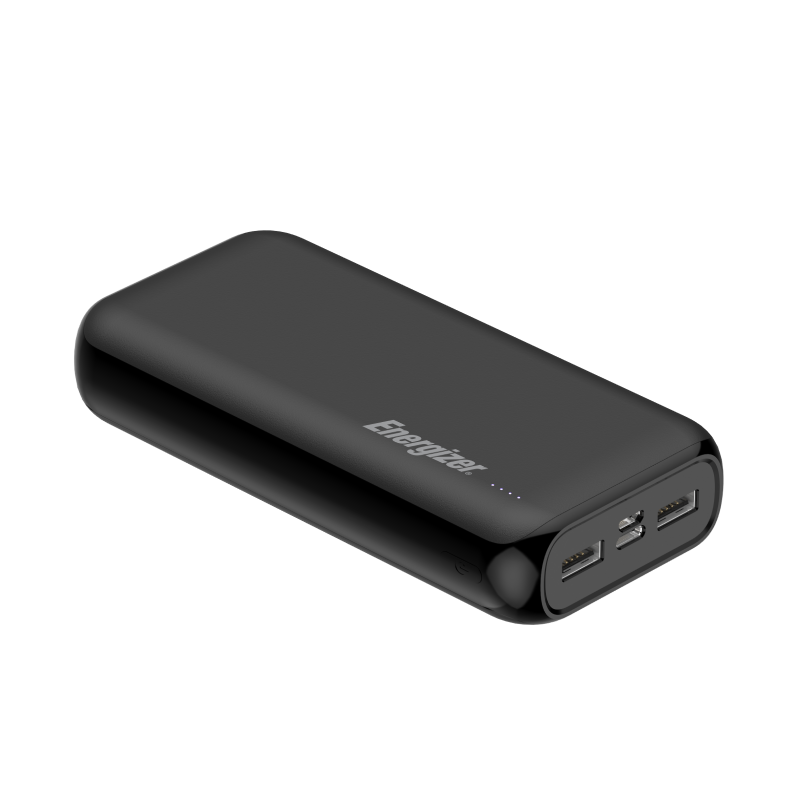 2. UE20010 by Energizer
The UE20010 is a mid-weight wired option (≈425 grams) with a battery size (20100 mAh). It relies on a lithium polymer battery cell with two USB outputs of 5V/2.1A, a USB-C input of 5V/2A, and one Micro USB input of 5V/2A. Those properties enable fast charging. It's available on noon for ≈33 USD
Pros
Portable considering its capacity.
Two types of input ports: USB-C and Micro USB.
20,000 mAh = charges a smartphone up to six times.
Charges 2 devices simultaneously.
Cons
No extra features.
Will not fit anywhere on your person except your bag.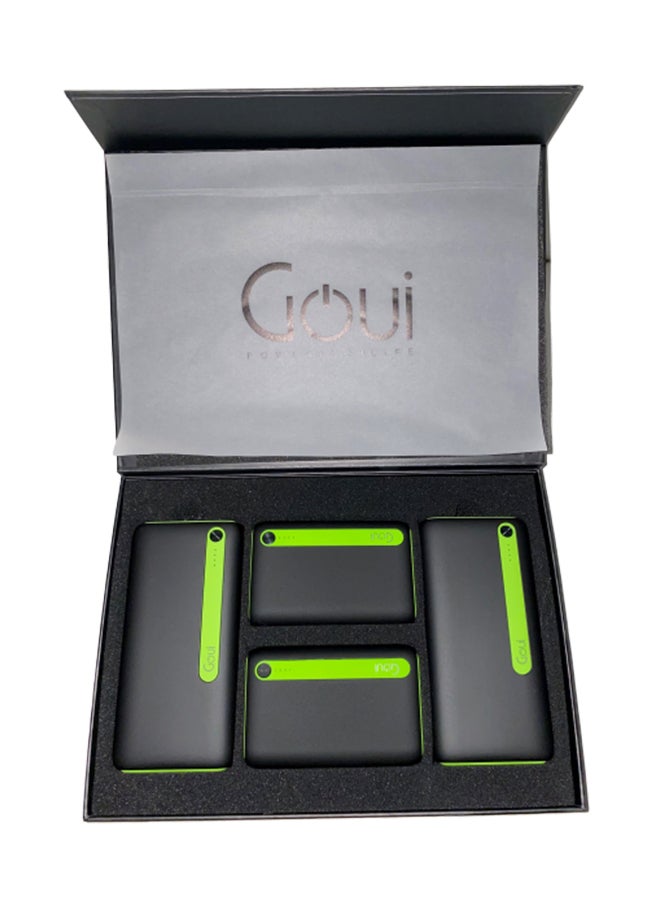 3. Goui 4-Piece Power Bank Set
The wired Goui 4-Piece Power Bank Set consists of 2 Econ Power Bank 20000 mAh, 2 Econ Power Bank 10000 mAh, and 4 USB Cables. There are three ports in each of the portable electronic chargers. All items included in the set are lightweight and portable. It retails for around 95 USD on noon.
Pros
Intelligent High-speed charging.
Crush-proof material.
Portable.
Cons
No extra features.
The Econ power bank 20000mah is too big to stay in your pocket comfortably.
Final Thoughts
Being a digital nomad means preferring to work from anywhere in the world. Your lifestyle is based on traveling, so the equipment needs to be as compact yet comfortable as possible. Remember to check your device's compatibility when choosing portable electronic chargers first. Then, find one that meets your needs from size and weight to capacity. Portable electronic chargers guarantee better access to your devices and digital responsibilities.
---
Inside Telecom provides you with an extensive list of content covering all aspects of the tech industry. Keep an eye on our Product Review section to stay informed and up-to-date with our daily articles.