Imagine that you can rewind five or ten years and live a day in the business world of the past. So much has changed since, and today's business world doesn't resemble the one from the past. Most of us don't pay attention to all the little things that have changed, but we can undoubtedly notice one grand difference – remote work. In the world of SaaS business development, remote work has become the new norm. In this piece we will give you needed steps to follow the build the right remote working framework for your business development.
Technology has not only made businesses more organized, the workload highly automated, and tasks much more straightforward, but it brought on the opportunity to hire and work with people remotely. This is a significant trend today, especially due to the COVID-19 pandemic.
The pandemic prompted many companies to work remotely, but the reality is that remote work is here to stay. Even though quarantine is over in most parts of the world and people can return to their offices to work, many businesses decided to create remote opportunities, at least partially.
Employees like remote work, too. Flexibility and life-work balance are some of the biggest priorities of workers today, and even 60 percent of companies that worked remotely during the pandemic plan to keep doing this at least on some level.
This is even more prominent in the world of SaaS, where people rely heavily on technology to get their work done. Fueled out of necessity as much as it is out of preference, remote work is persistent in the SaaS industry.
If you are looking to hire remote workers for your SaaS company, you're in the right place. The strategies you used so far won't work or be as effective. Hiring remote workers is different from hiring people working in the office.
This article will teach you how to build an intelligent hiring process to attract and hire the best remote team for your SaaS business development.
Use assessment to hire the best talent
The idea SaaS business development needs developers, IT experts, and other qualified team members to ensure their product runs smoothly and meets the user's needs. In the past, it was enough just to look at a resume and maybe call for some referrals to learn if the candidate is the perfect fit. Today when you have such wide access to talent thanks to technology, you can't afford to make mistakes.
This is where assessments come into the picture. If you use a short, specific Java assessment to hire the best developers, you can evaluate their skillset and minimize the chance of making a mistake.
This is just an example of what you can test before you hire the right person for the job. You can use all sorts of tests – or customize them on sites like TestGorilla to determine if the candidate is a good fit for your company.
Don't rely just on promises and resumes. Resumes are very helpful when you're brainstorming your options, but in the end, they can be misleading and simply insufficient to make the right decision.
Do tests for soft and hard skills, check the candidate's writing skills their language skills, and put their skills to work by testing their IT knowledge. Those interested in working for your company won't mind doing a short test, especially if you offer them a great position and perks in the company.
Testing can be useful for other stages, too. You can use tests on Test Gorilla to see where your team needs more development and training and to find out which candidate is qualified enough to give the more complex tasks.
Test Gorilla won't just help you do the tests – it will also report on the results and tell you who the best candidate is so that you won't have to check anything manually!
Turn over some stones
The SaaS industry is crowded these days, and companies fight to attract the best talent using various strategies and perks. Unless you have one of the SaaS business development frameworks everyone knows about and wants to work for, you'll need to find some quality candidates. Don't just expect remote workers to see you and send their applications.
You need to turn over some stones to hire the best remote workers. Posting a job ad on a few channels doesn't suffice. The genuinely qualified ones get requests from companies directly, so chances are they won't even see your company's ad.
What's your move then?
Start by creating an engaging job listing where you convince remote workers that your company is the best place for them. Let your team know you are looking for talent. They might know some people from their network that are a good fit.
Do some online search on social media and forums, too. Check out sites like LinkedIn and search for high-rated potential candidates. Reach out to them with your job description and see if they'd want to work with you.
Create the perfect hiring process
Most job descriptions look like this: "Do you want to work remotely for my SaaS company? We have great work conditions and a good salary for you!"
If you are a qualified candidate for the position, would you waste your time applying to work at this company? You have no idea what your responsibilities will be, what the perks and benefits are, and even what you'll earn!
You can't just tell people we are looking for remote workers and expect them to apply for the job. It is your job to attract them to work for your company. They have many choices today – and they want something specific and transparent.
In your job description, tell the workers precisely what you are looking for. Mention the necessary skills and the ones that are not required but preferred. Tell the reader what they'd be doing, share some information about your company, and entice them with the fantastic perk in your program.
That's just the beginning stage, though. What happens when you find some talent and get them to the interview stage?
You also need to optimize the interview process. Account for technical difficulties, schedule the interviews without errors, and prepare for them. This is even more important for the tech-savvy roles – you need to know what you'll ask and not waste the candidate's time with unnecessary questions.
Foster transparency from the very beginning
Remote workers might never meet you in person or meet the colleagues they are working with. You won't be with them daily in the office, checking their work and helping them with the tasks.
It is your job to find ways to help your team, make information accessible, and make them comfortable about asking questions.
It all starts with transparency. From the beginning, foster transparency in your job description, work guide, and communication with the team.
It can be useful to create a guide that your team can access at any time and use communication tools that will facilitate their work at all times. Your team members should know where to ask questions, share their concerns, and know they'll be heard and helped.
As you interview, provide the remote worker with as much information about the job as possible. Make sure to introduce the team members and create opportunities for them to build professional relationships.
Most importantly, provide them with the right tools to do their job correctly. Have a FAQ section with all the answers to the common questions, use a tool to track their work and assign them tasks, as well as a team channel for communication.
Offer them the right set of perks
Perks today expand beyond a good salary and paid days off. You need to consider many things starting from good health insurance to rewards for a job well done.
Eighty percent of employees today say they prefer more benefits over higher pay. This means you need to dedicate a portion of your budget to make the position attractive to them by investing it in an excellent perks package.
Perks can include everything from project rewards when they do an excellent job to occasional tips you'll give your team to praise their work and motivate them. You can't give many of the same rewards to remote workers as you would give people in your office, but there are options.
Instead of happy hours at the office, send your remote workers coupons for meals and beverages. Create a good work environment for them by equipping their home office or paying for coworking spaces where they can do their job. Your options are unlimited, and they don't cost a fortune very often.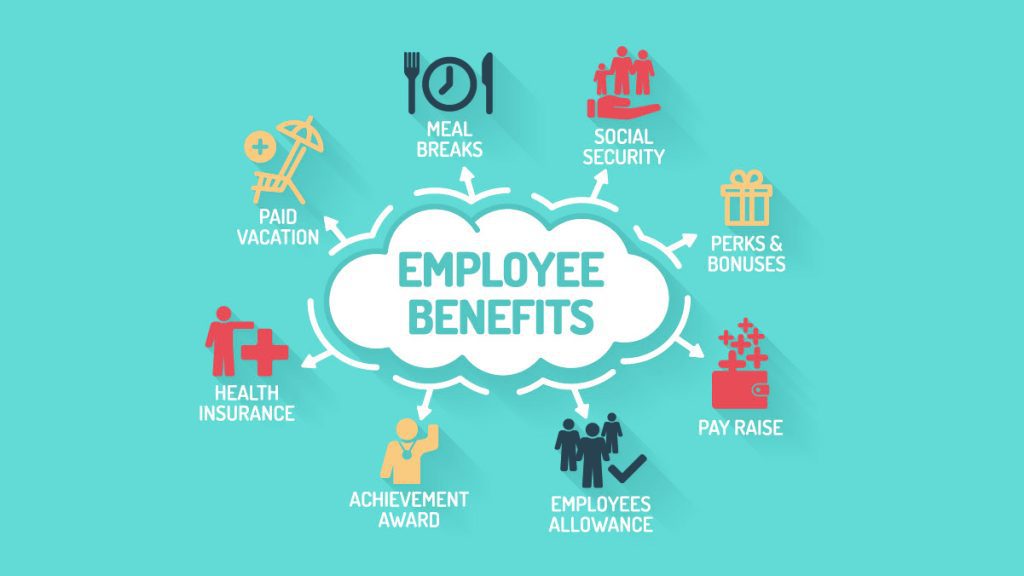 Are You Ready to Hire the Best Remote Workers?
With the tips in this list, you can attract and select the best remote workers for your SaaS business development. This is not something to take lightly – there's no room for error in this industry. Hiring new people costs money and time and can kill your reputation in this competitive market.
That being said, roll up your sleeves, invest some money into the hiring process, and find the perfect fit for the positions you offer. It will be all worth it when you see them!
---
Inside Telecom provides you with an extensive list of content covering all aspects of the tech industry. Keep an eye on our Community section to stay informed and up-to-date with our daily articles.