Let us look at the Poco X4 Pro 5G, owned by Xiaomi. A great way to describe this phone is to call it an industry standard for a midrange price. It boasts flagship features such as a 6.67in 129Hz AMOLED display and 67W fast charging, to name a few, all for a relatively budget-friendly price.
While the mid-range market is extensively growing, it not what it once was. It is far more competitive today. Can Poco cause unrest among its peers and dethrone other beloved mid-rangers?
Design
One thing the Poco X4 Pro 5G has going is that it doesn't look like a mid-range phone with its premium design and relatively thin bezels and trimmed edges. Such design choices won't look alien on Samsung's flagship range, don't get carried away tho, it is still plastic. At just 8.1mm and 205g, it is an upgrade to its predecessor with such an elegant design scheme. It is a complete overhaul on the Poco X3 Pro, which was bulky and had a weird color palette and a daring Poco branding on the back, which made the phone design very subjective. You will either love it or hate it.
The camera bump on the back is another apparent change, with a reflective pattern to grab the light and give it a unique glow reflected from the sizeable 108Mp sensor frame. It does look very classy but a bit undercrowded with all the camera tech absent and not filling it up. The Mi 11 Pro had extra camera tech with many names on the camera space; Poco chose to stick with just AI for aesthetic reasons.
It is plastic, as said before, but sometimes cheaper materials can be advantageous. They won't break into pieces like glass and are lighter. It all translates to decent durability, and Poco ensured that the cheaper choice didn't look as bad as everyone might think. And in all honesty, it looks pretty stylish.
The Poco X4 Pro 5G also has an IP53 rating, making it relatively water and dust resistant, a 3.5mm headphone jack, and a type C port. Available in three colors, from muted laser black to laser blue, and finally, the hard-hitting Poco Yellow.
Price
The Poco X4 Pro 5G comes in two configurations, 6GB + 128GB which will cost around $300 (299 euros), and 8GB + 256 which will have you pay up to $355 (349 euros), and both options are available on Poco's official website.
Such pricing means that Poco is selling cheaper than its primal rivals, Nord CE 2 5G and other great mid-range phones. Yet, it goes without saying that the lack of promised software commitment may be a deal breaker to some.
Specs and Performance
The Poco X4 Pro 5G brands itself as a gaming phone; although its performance is admirable for a mid-range phone, calling it a gaming phone is a stretch.
Powering the Poco X4 5G Pro is Qualcomm's Snapdragon 695g processor with either 6GB or 8GB of ram, 128GB, or 256GB of storage to choose from, depending on your needs. Such numbers are beating the benchmark but still are impressive for a phone that will only set you back $304 (299 euros).
Performance aside, the Poco X4 5G Pro offers Wi-Fi 5 alongside Bluetooth 5.1 and, as the name suggests, 5G connectivity. It also supports NFC for payment apps like google pay, and the fingerprint sensor is built into the power button for a smoother unlocking experience. Lastly, if the 128/256GB storage proves to be insufficient, there is a MicroSD slot that can ramp up your storage to 1TB.
The Poco X4 Pro 5G has Xiaomi's Dynamic Ram Expansion technology which uses storage as extra RAM boosting it to up to 8GB and 11GB, respectively, when the need arises. But does this tech make any difference to the general performance of the X4?
It is hard to pinpoint.
It does boost the scrolling experience and fast-paced app switching and image processing capabilities. Still, the fact that it is a midrange phone becomes clearer when using intense apps like Facebook and WhatsApp, which freeze several times.
The Poco X4 5G Pro does run AAA mobile games such as Apex Legends with decent graphic settings. It does push the Snapdragon 695 to its limit, though. Hitting the smooth 60fps frame rate is not always achievable, and the 120fps that the screen can offer will never be obtainable.
So fair to say, if you want the optimal gaming experience, there are better options dedicated to gaming with extra hardware features such as grips and triggers.
The Poco X45G Pro can be more than enough for tech fans, but it does shape up to look like a decent option for average users, especially with a competitive price like this.
The battery is a selling point. Even with intensive use and a 120hz refresh rate, it holds its own well. The 67W charger is a premium feature that comes in handy more often than you think.
Camera
The Poco X4 5G Pro has an impressive 108Mp rear camera coupled with an 8Mp 118-degree ultrawide lens and a 2Mp macro lens that is a humble addition, but they do get the job done.
The 108Mp uses a sensor that is one of the biggest around, measuring at 1/1.52in and an aperture of f/1.9. These numbers offer viable performance but are underwhelming in low light and night performance.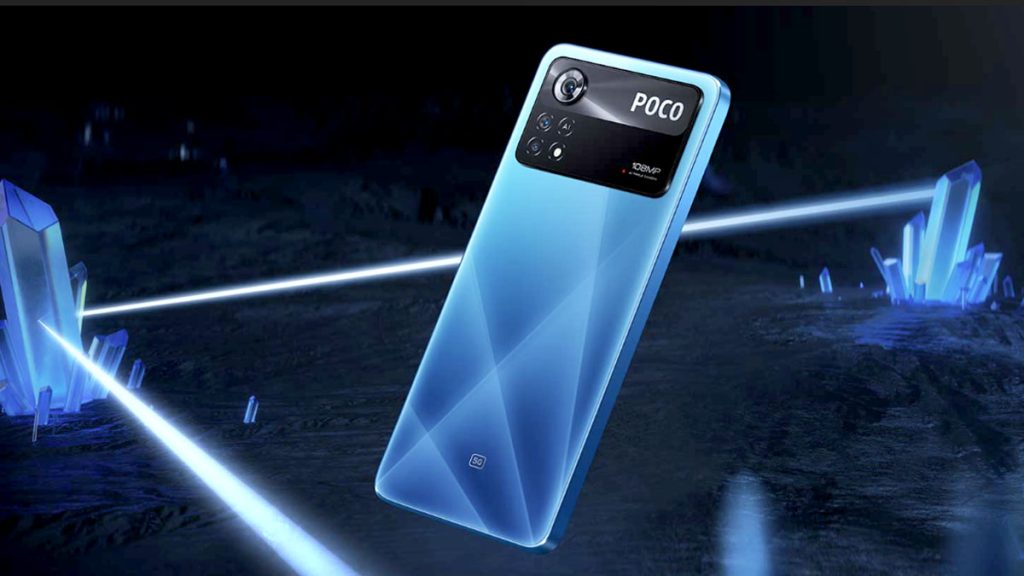 This camera combination can allow exceptionally detailed images at full 108Mp resolution with Xiaomi's 9-in-1 pixel binning technology. When taking photos in a well-lit environment, the pictures turn out great. Sharp focus and balanced exposure, and color accuracy are commendable.
Such a level of detail is only achievable when you shoot in its full 108Mp resolution, but the downside is the files tend to get 4x larger than the pixel-binned counterparts. The full-resolution images are great if you feel like cropping pictures, but almost all users won't notice a difference using the standard 12Mp pixel-binned output.
The Poco X4 5G Pro has no telephoto lens, but the on-screen 2x zoom prompt makes this fact easy to forget. But realistically, cropping the main image by pressing this option won't compete with a dedicated telephoto lens if you're an avid user of it.
Even though the sensor is sizeable, the biggest downside is low light photography. The Poco X4 5G Pro struggles with artificial light and outdoors at night, especially with a lackluster focus that can't offer what premium laser-focus night mode does. The potential is there, but without active stabilizing, you'll have to manually do the job with a tripod if you need to capture a stable subject. A moving subject is near-impossible.
The 8Mp 118-degree Ultrawide camera does not compare well to the primary lens with a softer look, and the f/2.2 aperture means it won't perform well in low light either.
An impressive feature is the camera tuning. Despite the camera specs, there is little difference in the color temperature levels and the dynamic range between ultrawide and primary lenses. It makes switching lens midshot smooth, but ultrawide photography won't work well at night.
There is a 2Mp macro sensor, but it's almost hidden in the Poco Camera app, which makes it seem like the manufacturer is trying to hide it, which should give a hint about its performance. The pictures are unclear and disappointing, and after using it once or twice, you'll probably forget it existed.
The 16 MP selfie camera fairs relatively well overall, a good option for selfies and video calls. A portrait photography mode blurs the background, but with hit-and-miss edge tracking, it can sometimes be frustrating.
Software
The Poco X4 5G Pro runs android 11 and a very intensive MUI 13, which contains bloatware and heavily skins the stock android. The camera UI is hard to work with sometimes, and the usual Xiaomi quirks can put users off, especially with a lack of Operating System (OS) commitment.
Verdict
Many premium features on a budget phone can often be a significant selling point. The phone doesn't look far off from some flagship devices. A 108Mp camera and 120Hz refresh rate are things you'd love on your smartphone, even if they don't operate as their premium counterparts. The 5G connectivity is also a huge selling point at that price range.
The lack of updates commitment can be a severe downside. Though most mid-range users would like to feel safe knowing that their phone won't set them back again sooner than they'd hoped for, the Poco X4 5G Pro remains a decent option if you're looking for a mid-ranger.
---
Inside Telecom provides you with an extensive list of content covering all aspects of the tech industry. Keep an eye on our 5G section to stay informed and up-to-date with our daily articles.