Google is pulling the plug on its cloud gaming project "Stadia." The giant decided to venture into the challenging lands of cloud gaming in 2019. Google came out the gate swinging, and many believed that if someone could pull it off, it would have been Google. It is another addition to the cemetery of lofty ideas a year later. The announcement was predicted, with the many obstacles Stadia faced after its launch, but what was not expected was the refunds. Google is offering refunds on the money paid, besides the monthly subscription. Let us take a closer look to untangle why Google Stadia is shutting down. 
Why Did It Die? 
Many cloud game projects are dead on arrival, even before. There are many obstacles to cloud gaming, yet specific shortcomings stopped Stadia dead in its tracks. Google wanted to enter the console market, dominated by Sony's PlayStation and Microsoft's Xbox. The task seemed hard, but the giant decided to make it harder by making their console a cloud gaming platform. Here is a quick look at why Google Stadia shut down. 
A Terrible Launch
Google launched Stadia almost barebone. Essential features were not available at launch, mainly the multiplayer element. Players would not feel encouraged to buy a console that will not let them play with their friends. The beloved Google controller did not make an appearance for months, arguably the best part about the whole Stadia project. 
Moreover, Google did not make an excellent first impression. And you only get one of those. Google allowed gaming influencers and YouTubers to try Google Stadia at an event. Impressing gaming YouTubers and influencers was essential and Google bottled it. Many gaming YouTubers said they did not like the experience and won't return to Stadia again. 
Another aspect would be the marketing element as the Stadia was marketed terribly. We have been calling it a console, but if you dissect it, you will realize it is software, not hardware. Many people did not know this until after Google axed the project. You probably did not even learn it until you just read it. Google marketed the Stadia as a console, which left it to compete with giants like Sony and Xbox. Let us try to phrase it gently. Stadia did not stand a chance. Watch the Stadia Commercial. It is, hands down, one of the most confusing and convoluted commercials ever made. Vague, obscure, and left potential customers lost in the dark. The saddest part is Google didn't even promote Stadia on YouTube. Yes, their website is dominating the advertising market. 
Frail Games Selection
Another main reason that led to Google Stadia shutting down is the absence of exclusive solid titles. Sony left their competition biting the dust, mainly thanks to their amazing exclusive games. Games that changed how people perceive games. Stadia had nothing, nothing to draw in the gamers. Throughout its short lifespan, Stadia relied on third-party developers to make their games. And with games being available elsewhere, gamers did not bite. 
It goes without saying that Google had made some poor decisions. They were working on an exclusive game for Stadia with the legendary Hideo Kojima, and they decided to cancel it. Canceling a collaboration with one, if not the most legendary game creators is not only a bad idea but also alarming to gamers. It just screamed that Google does not see this project surviving. 
The Internet Requirements 
The internet requirements are probably the most apparent reason that fueled the Google Stadia shutting down fire. Stadia required a minimum of 35Mbps to get the shiny 4K resolution with the smooth 60FPS rate. For the primary 720p and 60FPS, you needed 10Mbps. Such internet requirements are widely available, yet they do not come cheap, and many gamers aren't exactly ready to fork the cash on a product that needs them to spend more money on their internet for it to work. 
Data caps on internet access limit unlimited streaming since cloud gaming burns a lot of data per hour. Mobile gaming offers free games you can play on your phone anywhere, anytime, offline. This is a point Google should have considered when focusing on whom to compete with. Ironic, given that most mobile games thrive on Android, another Google sub-company. The reliance on the Internet already painted the Stadia in a bad light. If your connection is unreliable, your gaming experience will be awful. If you do not own a 4K device, you won't even need to worry about Stadia's highly advertised 4K output. Stadia was fighting a tough battle even before finding a spot in the market. 
The Pricing Formula
Google had a very absurd pricing formula for the Stadia, which led to the final nail in the coffin, and the Google Stadia shutting down saga. Stadia had a monthly subscription fee of 9.99 dollars or 99.99 dollars per year. This is not the absurd part. This prize goes for the decision to force gamers to pay for the game they purchase at the total price. Imagine being dubbed Netflix for games, yet you charge for every movie you watch on top of the monthly fees. What was Google thinking? It didn't make sense, especially when gamers ready to pay for games had way better options. 
Xbox and PlayStation have streaming services, the Xbox Game Pass and PlayStation Plus. They offer way better value for the buck than the Stadia, with a better games' library, and they won't push you out of the Sony or Microsoft ecosystem.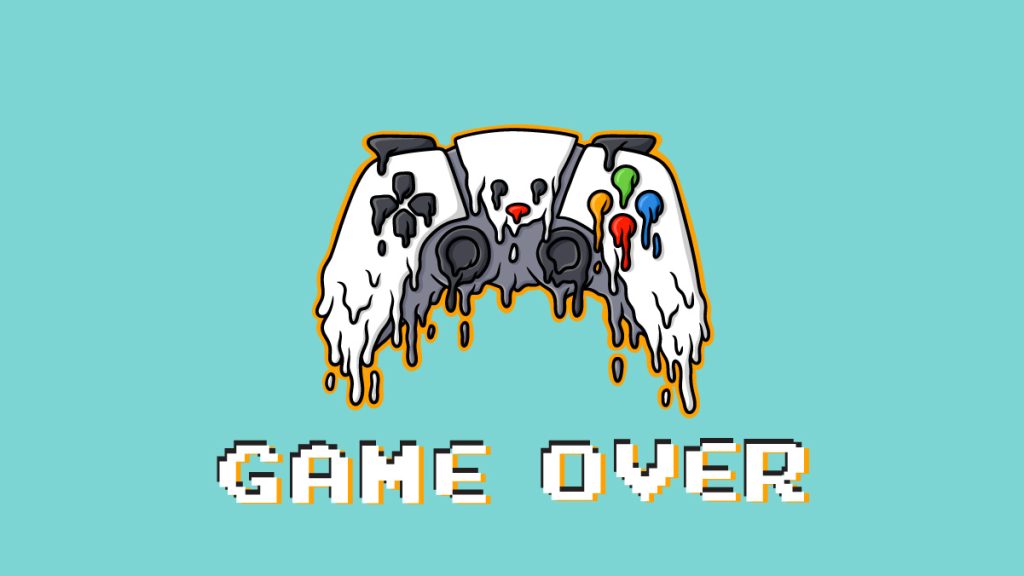 Stadia Is Dead. What Now?
Google wanted to enter the arena with the big players, Sony, Microsoft, and Nintendo. Forcing developers to develop games for the Stadia only, limiting players. You cannot run games you already own on steam, for example. It was maybe a step done for prestige, but it distracted people from an essential fact, Stadia was a decent gaming service. 
Additionally, Google's failure will not stop others from trying. The gaming market is simply too lucrative not to attempt to break into it. Netflix already created a game studio in Finland and now offers games on their platform. Amazon also tried to jump into the gaming ocean, but most of these projects did not perform well. It shows that Google did not scare them away. 
On the contrary, Google's bold decision to try to break into the market encouraged others. Surely more will follow. Will any succeed? We will have to wait and find out. 
The reality is that Google created a product that nobody asked for, kind of, and most gamers were more than happy with what they had, be it the Sony module of operation or Microsoft. Even Nintendo had it's core dedicated fans simply based on the nostalgia factor. Google had nothing but the expectation of their servers doing miracles, and miracles are awfully hard to come by these days. 
Concluding Thoughts  
Google Stadia shutting down is not as alarming as you would think. It is merely another addition to Google's extremely ambitious projects graveyard. There are so many. There is a website just to track how many there are. This serves as a monument, showing Google's courage to keep on trying new and ambitious ideas. Google is where it is now because it did not let its mistakes haunt it but kept learning from them. Google had the technology and the ambition, but it lacked the precision of execution. They ignored critical concerns and decided to do it anyway. Who can blame them? They can afford to fail and learn from their failures. 
---
Inside Telecom provides you with an extensive list of content covering all aspects of the tech industry. Keep an eye on our Technology section to stay informed and up-to-date with our daily articles.