Coming out on Octpber 13th, the Google Pixel Watch is the newest addition to Google's growing roster of tech gadgets. Fans of Google products can now enjoy a high-tech and sleek looking smart watch that, although isn't exactly aligned with Google's other product designs, but it is a universal, clean sleek design that can fit almost any tech gamut.
Based on unverified information, the Pixel Watch (Wi-Fi) will cost £340 (or €380 in Europe), and there will also be an LTE-equipped variant available for a small added premium of about £40/€50.
The Look and Feel
Although there are several band options with various colors, the Google Pixel Watch is only available in one size: 41mm. The case is pretty tiny—roughly the same size as the small Apple Watch— which, as someone with petite wrists, I greatly appreciate given that it does not look weird when the strap is tightened to its limit. More significantly, it has a neat, sleek, and appealing design.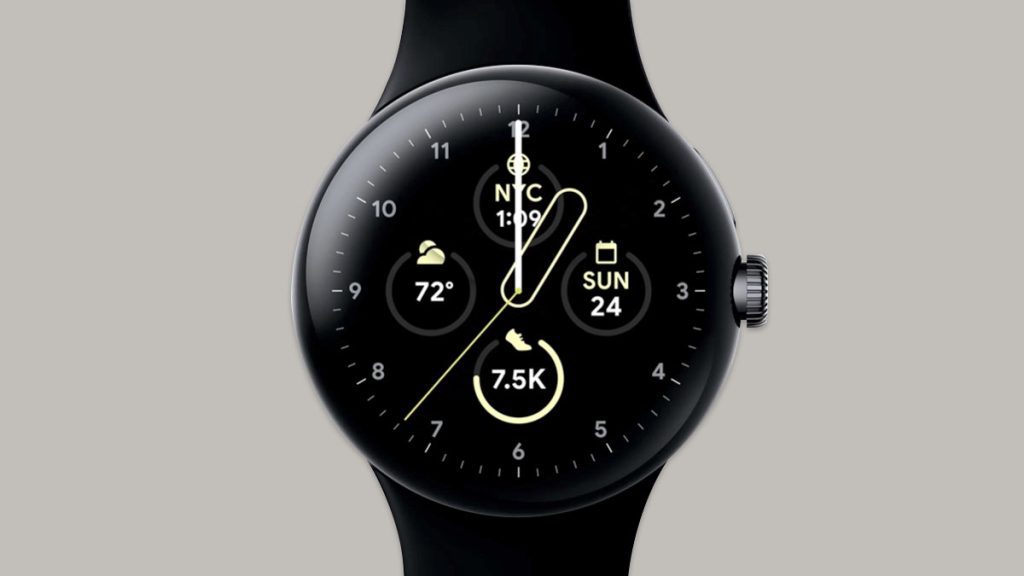 The casing alone feels like a smooth polished stone to the touch when without the straps, and is protected by a special "3D Corning Gorilla Glass 5" so it should be able to sustain a few falls.
The Google Pixel Watch Strap
Google showcased two types of attachment bands for the Google Pixel Watch: Active, of silicone with a snap button, and Woven bands made from recycled polyester. An information leak hints that there might be leather bands available as well.
The strap attachment is unique to say the least. There are no lugs on the casing itself, and so to connect the straps you will have to twist attachments into side grooves similar to how you would screw a lens into the body of a DSLR camera.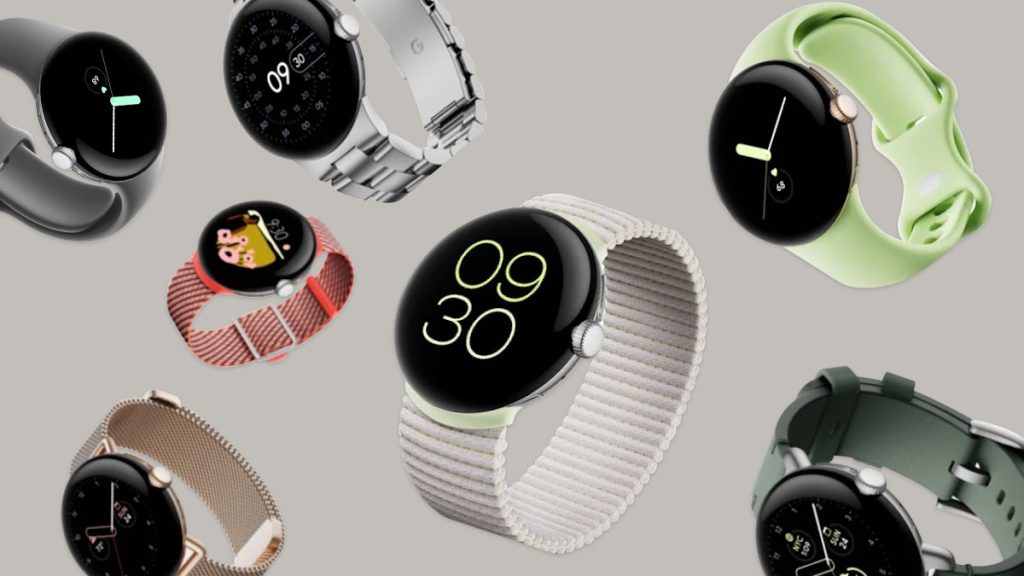 You must locate the spot where they meet, insert the band's head just barely into the slot, and then slide it in horizontally. It takes some getting used to, but its easy once you get it the first time.
How It Operates
So far, with what little time we had with the Google Pixel Watch, the performance looks smooth and speedy. It might be concerning to some to learn that these watches are employing a last-gen CPU, however, we are hopeful that the co-processor and the 2GB of RAM will help make up for it.
Watch Battery Life
The Google Pixel Watch's battery will last you about 24 hours when worn. This means that if you keep it on power saving mode, it should last much longer. We don't know much more yet, but with a 24 hour battery life it should charge in less than one hour.
Some tests have seen a 50 percent charge in half an hour, so you could essentially charge it while in the shower and still be able to use its sleep tracking feature.
Google Watch App
The Pixel Watch app is just a portal to the Google shop at the moment, where you can pre-order a watch itself, without a watch to pair. On the app's homepage screen, there is also a 3D representation of the watch that you can slide to view it from various perspectives.
Closing Thoughts
The Pixel Watch is available for preorder and is expected to hit shelves on October 13th. If you are a google fan, you will want to add this neat new gadget t your roster alongside your Google Pixel phone and ear buds.
---
Inside Telecom provides you with an extensive list of content covering all aspects of the tech industry. Keep an eye on our Product Review section to stay informed and up-to-date with our daily articles.