Tech giants are racing to dominate the future of the internet referred to collectively as the Metaverse. Whereas every tech giant has their own niche to fill, the Meta metaverse version want to be them all, and are investing heavily – to putt lightly – to make it happen.
The Meta Metaverse in a Nutshell
In comparison to most of its rivals, the Meta metaverse offers a somewhat different interpretation of the idea. According to Mark Zuckerberg, the metaverse will replace the mobile internet we know today. He thinks that the metaverse will make internet activity less passive for users.
Zuckerberg fundamentally believes that new technologies will link people through the online experience of the future and aims to provide them with the means to do so through the Meta Metaverse.
In the Meta metaverse's future, accessing the internet would entail visiting a different world. It will be a location where individuals can conduct business meetings and then immediately head to the slopes or a hiking route, or swipe to a café on the waterways of Venice, or what have you. This may sound foreign to us today, but then again, today's adults are not the core audience.
At the core of the Meta metaverse vision is the idea of sharing virtual experiences with others, and today's youth have practically been raised on platforms like Roblox, Fortnite, and Minecraft.
Mark Zuckerberg isn't just interested in developing a new digital environment, but also adding that additional layer to Meta's emphasis on social connection. Going off how the Internet's popularity exploded as individuals began connecting mostly through mobile devices, Meta seeks to give people the means to access the metaverse before the boom in adoption.
The Meta Metaverse So Far
It's important to remember that the metaverse is continuously evolving. It has already developed into a vibrant realm of virtual marvels, however, each new day brings new changes and challenges. Similar to the metaverse, Meta is still in its infancy. The Meta metaverse, however, already contains some excellent instances of what people might anticipate, even at this early stage in its development. Some of the more intriguing and important projects that Meta is currently working on are those mentioned above.
Horizon Home & Horizon Worlds
One of the Meta metaverse's most crucial structural components is the Horizon residence. For many new Oculus Quest headset owners, the system served as one of their first exposures to the metaverse. When they put on the headset, they are shown something resembling a home base. But with time, this is evolving into a genuine online residence.
Beginning as a lonely and relatively constrained experience, Horizon Home. However, a house's interaction with Horizon Worlds makes it a genuine home away from home in the virtual world. The ability for users to invite visitors inside their homes is the most significant aspect of this.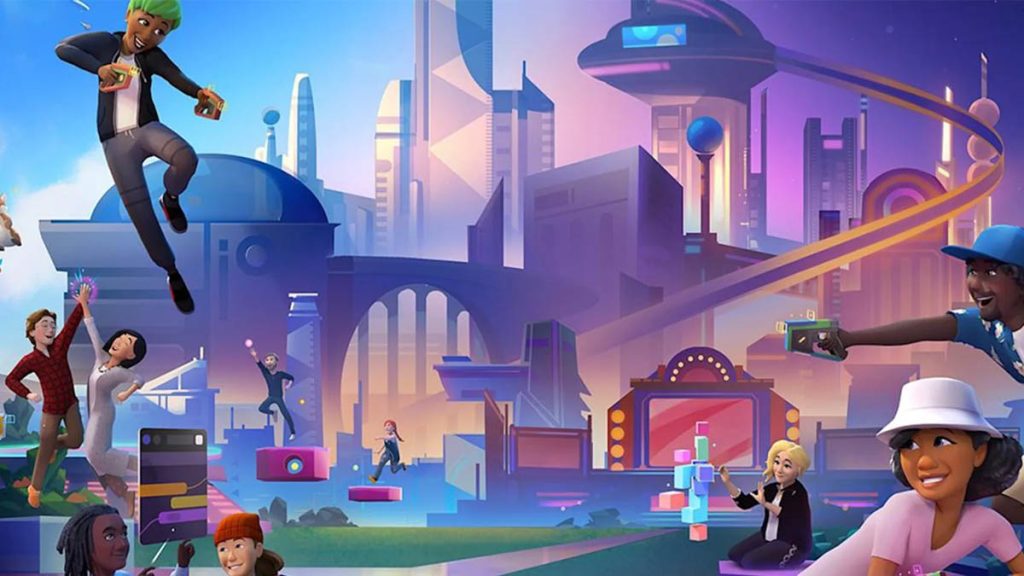 Users will be able to launch from Horizon Home by inviting their friends there. They may go to any Horizon World from there and explore it. When programming from Horizon Worlds is included, it becomes obvious how the experience is developing into one that is more participatory.
Horizon Works
Meta has a keen interest in business. They are also pursuing this interest in the metaverse. Quest for Business is a system that is presently being created for Meta metaverse. The Quest 2 headset, which is currently in production, will be the gear required to access this system.
Horizon Works might be viewed as more of a technique and set of applications than a stand-alone product. To access office suites, you need a computer with an operating system. The Meta metaverse's productivity-related systems may also be accessed through Horizon Works.
The use of horizon works has the potential to increase productivity in the workplace. Imagine making fast sketches of notes for coworkers with only a thought. Or imagine how much simpler things would be if you always had access to third-party apps, account management, and complete IDP/SSO connectivity.
Horizon Venues
Where Horizon Works seeks to change the nature of the workplace, Horizon Venues seeks to change how people relate to entertainment venues. Imagine always had the best seat in the house at a movie theatre or concert.
Netflix Parties and 'Watch along' meeting have risen in popularity amid the pandemic, and Venues is Meta's way of capitalizing on this new trend. It as if you could still hang out with your friends who have moved away or become digital nomads and are never around. Venues seek to do all that and more. It brings entertainment venues into the Meta metaverse and is available in beta through Oculus Quest 2.
Spark AR
With the help of Spark AR, augmented reality already has a significant presence in the Meta metaverse. With this technology, users will be able to view or interact with virtual items that have been put in the actual world.
Meta is heavily emphasizing the social aspect of augmented reality. Think about going on a scavenger hunt with friends, for instance. It would be simple to organize such an event with nearly any objects or sights you could think of. And you could put them everywhere you wanted with ease. Even non-programmers will find it simple to generate content thanks to the Polar app.
Technology & Devices Meta is Developing to Enter The Metaverse
Of course to access the Meta metaverse you will need some high-tech Metaverse equipment. One of the most exciting aspects of Meta metaverse stems from the fact that there are so many ways to interact with it. Meta is helping push forward many different technologies to access the metaverse. But the following devices are the most significant examples of their efforts.
Virtual Reality
When referring to the Meta metaverse, the majority of people picture virtual reality. A completely new digital universe appears when someone dons a set of virtual reality (VR) goggles. The Oculus 2 VR system is now receiving the majority of Meta's focus. It offers a fantastic experience at a reasonable cost. As a more advanced VR solution, the business is also working on Project Cambria. The most enjoyable experience is offered by Project Cambria. However, due to the cost, a workplace or educational setting would be preferable to a person's own house.
Augmented Reality
The physical world and the Meta metaverse are combined in augmented reality (AR), where digital displays are overlayed on the real world. The ease with which AR may be shared with others is one of its finest features.
It's not uncommon for folks to compile a body of work that merges the metaverse with the actual world. With Spark AR, Meta has developed the largest AR platform in the world. Spark AR is used by more than 400,000 developers. And any of them may easily share their work with the world thanks to Meta's Spark AR Gallery. The creation of a credible portfolio of AR work is made easier by Meta's Creator Profiles.
Smart Glasses
Augmented reality is made more portable with the help of smart glasses. The digital and physical worlds are often combined to create augmented reality. Smart glasses as they now exist in the Meta metaverse offer a more narrowly focused experience. Right now, Meta and Ray-Ban are working together to develop smart glasses that can provide consumers access to basic information through their spectacles. Usually, this consists of alerts via an app on a smartphone. However, users may also record photographs and videos using the glasses. The easiest way to think of these smart glasses is as a first-generation implementation of the idea that will ultimately develop.
The Meta Quest Pro: Meta's Newest Weapon for Conquering the Metaverse.
The newest flagship product to enter the Meta-arena is the Meta Quest Pro virtual, augmented, and mixed reality headset. While the headset is four times as expensive as the Quest 2, it is meant to target a wholly different audience: One that does not play games, but gets down to business.
The handsets have been buffed up as well, with the ability for artist to add a stencil extension for drawing and sketching.
The new Qualcomm Snapdragon XR2+ platform, which is tailored for VR and runs at 50% more power than Meta Quest 2 with superior thermal dissipation, makes its debut with Meta Quest Pro as the first-ever device. With 12GB of RAM, 256GB of storage, and 10 high-resolution sensors (five within the headset and five outside), each Meta Quest Pro helps to improve a range of immersive experiences.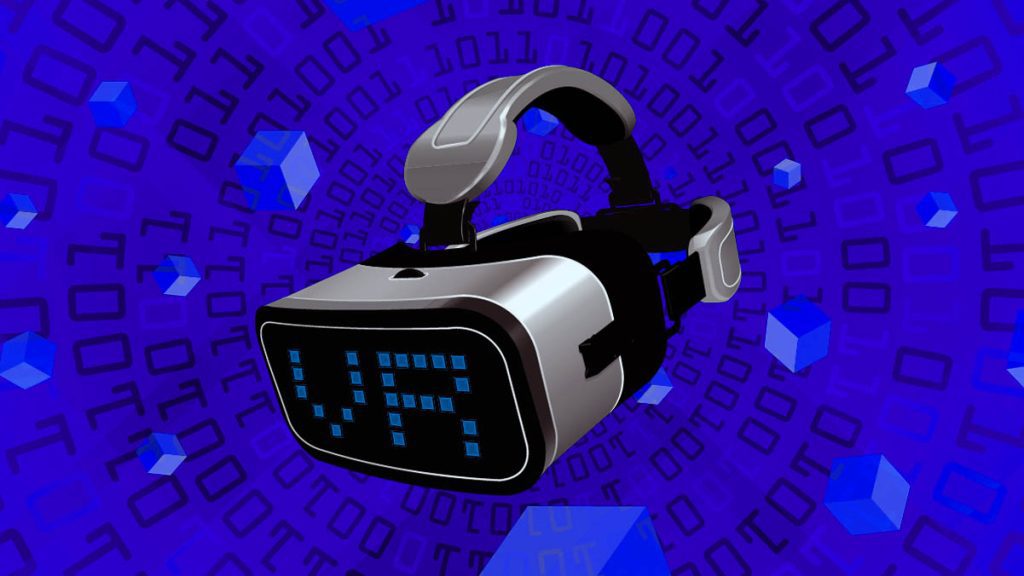 The Meta Quest Pro is jam-packed with cutting-edge features, including high-resolution sensors for robust mixed reality experiences, crisp LCD displays for sharp visuals, a completely new and sleeker design, as well as eye tracking and Natural Facial Expressions to make your avatar more accurately represent you in virtual reality.
Mixed Reality for the Win
The Meta Quest Pro has been built to accommodate Mixed reality. Whether in full VR or in mixed reality, remote teams would be able to collaborate on projects while the headset wearer can avoid tripping over their cat.
This is something that Meta fumbled in its past Metaverse endeavors but now it seems they have come back down to earth.
The decision to include mixed reality in their newest headset might be an indicator that Meta is coming back down to earth – hopefully – despite the price of the headset being up in space at a whopping $1,500 upon release on October 25th.
On Meta Quest Pro, mixed reality enables you to realistically blend virtual and actual aspects, enhancing your social presence, productivity, and teamwork. In productivity tools like Immersed, you can build up a large virtual workplace with many displays scattered all around you while still utilizing your actual keyboard and mouse, allowing you to break free from the confines of your desk.
Or, if you're a furniture designer, you may use Arkio and Gravity Sketch to collaborate on precise 3D models while seeing how they seem in your actual living room. Even in co-located experiences, where two or more people may play or work together in VR while in the same physical location, developers can create virtual items that interact with your real environment thanks to Presence Platform's Scene understanding and Shared Spatial Anchors.
Looking Ahead
When other companies are flying steady with their Metaverse advancements, adding layers to already existing Web 2.0 infrastructure, the Meta Metaverse looked to be building a world of its own.
Whereas the company has not taken their foot off the spending peddle in the slightest, I am a little bit more optimistic about Meta's future seeing that they are not building a city in the middle of a desert, but acknowledging that a Web 3.0 ecosystem inevitably needs to integrate the Web 2.0 world it came from.
---
Inside Telecom provides you with an extensive list of content covering all aspects of the tech industry. Keep an eye on our Metaverse sections to stay informed and up-to-date with our daily articles.