Iconic Welsh actor, director, and producer, Sir Anthony Hopkins, has launched an NFT collection inspired by roles played in movies throughout his career, as well as his own artwork in collaboration with NFT creative media business Orange Comet. The Anthony Hopkins NFT comes after releasing his movie Zero Contact as an NFT last year.
"NFTs for me are a blank canvas to create art in a new format," Hopkins said to reporters. "I was nervous at first when I did it because I thought well, I have the same nerves as vanity. It's okay to have anticipation nerves, but you gotta get on with it."
"My message is, it's fun to be the old guy on the block because I'm interested in and fascinated by young people." Hopkins added. "A young generation is totally different to me; everyone seems younger than me now. But inspiration is reciprocal. So, I hope to also return some inspiration to people by saying that everything is possible. Give it a whirl, have a go."
What to Expect from the Antony Hopkins NFT Drop 
According to Dave Broome, CEO of Orange Comet, the Anthony Hopkins NFT collections will launch on one of the most widely used and trusted NFT marketplaces, OpenSea, around mid-September. Proceeds from the NFT sales will go to a charity of Hopkins and his wife, Stella Arroyave's choosing.
The Three Anthony Hopkins NFT Collections 
The project will release in three stages, each with their own unique contents, benefits and bonuses.
Iconic Category 
The collection combines all ten archetypes based off Carl Jung's writing and characters from Hopkin's many movies into a single animated NFT. It will then be auctioned off to the highest bidder. The purchaser will also have the opportunity to partake in an "intimate lunch/brunch" with the actor. They will also get a framed copy of NFT work signed by Hopkins, and an autographed copy of "Dreamscapes," which has hundreds of full-color pictures of Hopkins' paintings and sketches, all included in the successful bidder's package. 
The ten archetypes are:
The Giver  
The Hero  
The Jester  
The Ruler  
The Lover 
The Explorer  
The Creator  
The Sage 
The Rebel 
The Magician 
Legendary Category 
Ten distinct, one-of-one animated NFTs with various character archetypes. Those purchasers will also have an opportunity for a meeting with Hopkins through Discord, as well as framed prints of NFT artwork autographed by Hopkins, and a signed copy of "Dreamscapes."
Distinguished Category 
Based on the ten archetypes, 1,000 unique one-of-one photos (100 variants for each). The collection includes a signed print copy of one of the Anthony Hopkins NFT archetypes. In addition, five customers will be chosen at random to have a Discord discussion with the actor, and 39 random purchasers will receive an autographed copy of "Dreamscapes."
"We asked ourselves, how do we marry his art that he's done, the vibrancy, along with the kinds of archetypes of characters that Hopkins has played over the years," said Broome.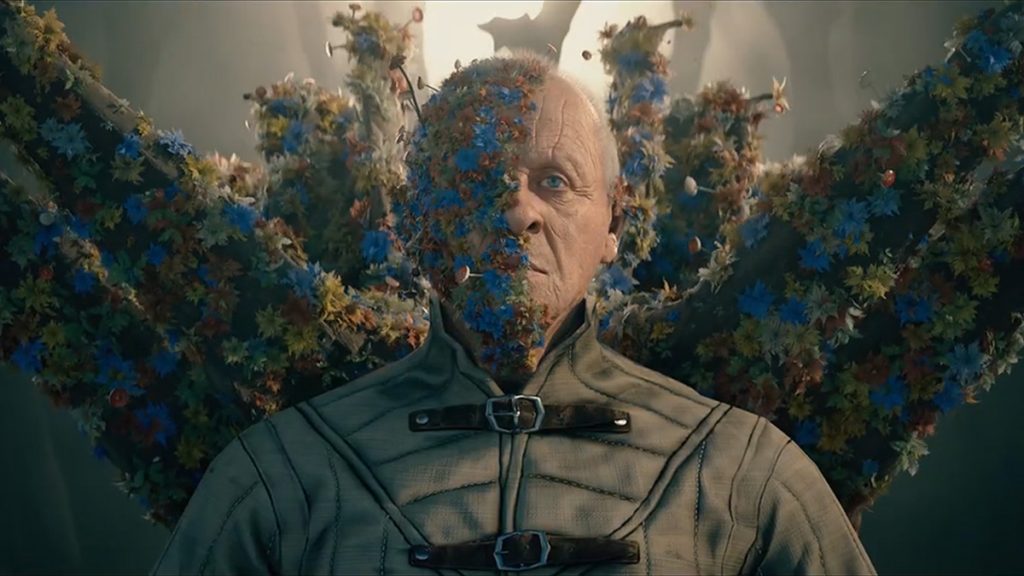 Is It the Best Time to Launch NFTs? 
Hopkins is entering the NFT sphere at a precarious time, when NFT prices and the crypto market are far below their all-time highs from last year. According to a report by NonFungible's, trading activity in the NFT market for the first time turned unprofitable in the second quarter, as the NFT market suffered the same effects as the wider crypto market. 
Innumerable low-quality mass-produced, half-handed collections currently litter the NFT sphere. According to Broome, however, the market is clamoring for high-caliber, quality projects like the Anthony Hopkins NFT collection. 
"These are high pedigree projects and opportunities that will always sustain no matter what, and that's what we expect here," Broome said. "We think it's great timing actually because of the appetite for something of this high fidelity with this kind of an iconic talent. This is about IP, art and brands, and taking Hopkins as both an artist and a brand to the world."
It is these kinds of projects that NFTs were made for. The technology underpinning the Anthony Hopkins NFT collections and many like it open up a whole new dimension for the appreciation of art, legacy, and the journey.
---
Inside Telecom provides you with an extensive list of content covering all aspects of the tech industry. Keep an eye on our Technology, Blockchain, and Cryptocurrency, sections to stay informed and up-to-date with our daily articles.