The Indian telecom market is one of the most promising around the world. The number of mobile subscribers exceeds 1.1 billion according to the latest statistics provided by the Telecommunications regulatory authority of India (TRAI).
A large number of mobile network operators (MNOs) and mobile virtual network operators (MVNOs) are competing in India. The Indian telecom market was a hugely fragmented one with a high number of communication service providers. The last few years have witnessed a series of consolidation deals that saw the mergers of several operators in addition to others taken out of service.
As it currently stands, the biggest share of the wireless sector is dominated by three private MNOs, Bharti Airtel, Reliance Jio and Vodafone Idea (Vi). A fourth government backed operator, namely BSNL, completes the telecom picture in the country. The mobile network portability (MNP) service recently launched in 2019 has caused fluctuations in percentages. 9.64 million MNP requests were recorded in March 2022.
India is among the unique markets where three generations of mobile communications are coexisting, namely 2G, 3G and 4G networks. This goes against the global trend of channeling out 2G networks. 2G systems have been conceived to provide excellent voice services and some elementary data services such as SMS.  Operators cannot diversify their offerings in that context and can no longer generate revenue from these subscribers leading to a low average revenue per user (ARPU).  
Compared to newer generations, 2G network have a higher operational cost, notably when upgrades are required. Leading operators in India have millions of 2G subscribers and therefore have to strategically keep their 2G network running for the moment to avoid an important migration to other operators with cheaper beyond-2G system services, such as BSNL. 
4G is currently the leading technology in the country where operators' investments are mostly concentrated. Among the leading operators, Jio only has a 4G network whereas Airtel, Vodafone Idea and government-owned BSNL all have 2G and 3G networks. Most operators support voice over LTE (VoLTE) and video over LTE (ViLTE) services in addition to the important voice over Wi-Fi (VoWiFi) service which practically extends the radio access network (RAN) without the need for costly infrastructure.
The latest Open Signal report illustrates that each operator has an edge over its competitors in one of the segments. Airtel was the clear winner in terms of user quality of experience including video, games and voice app experience. Vi was declared the winner in the speed category, both download and upload. Finally, Jio has been selected as the operator provident the best consistent quality. That is, users on Jio's network have been able to meet the minimum requirements for HD video, video conference calls and gaming.
The future for 5G?
There have been considerable efforts lately to roll-out 5G networks in the country. The move to the newest technology looks a bit tardive for a large market like India when compared to other countries around the world. The advent of the new technology also means that all telecom generations would be coexisting at the same time, a rarity these days. Whether the Indian market is ready for 5G or not is another important question. Although the fiber infrastructure is still underdeveloped, the increasing adoption of 4G in the last five years has given good signs for the investment in 5G networks.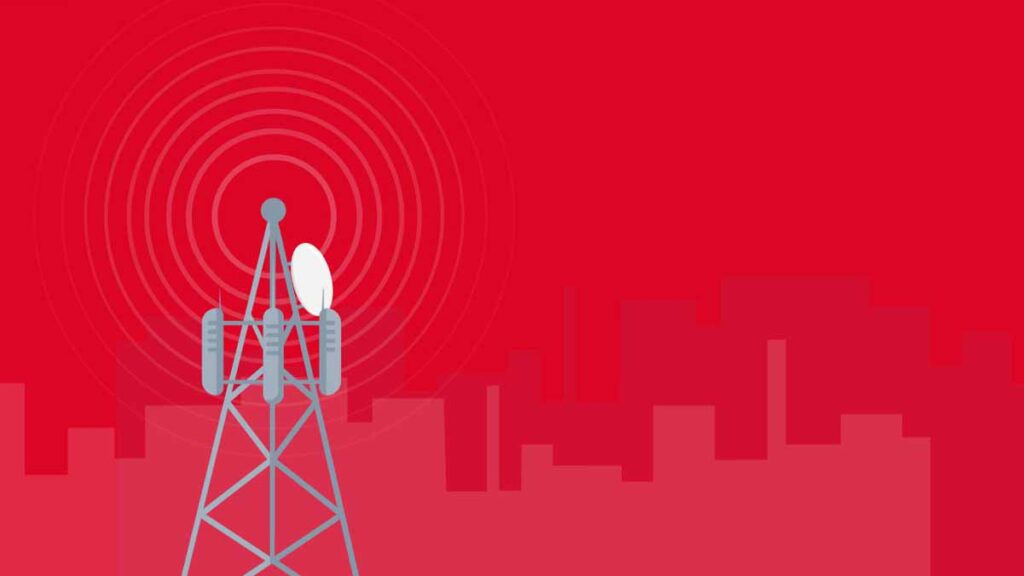 To speed up the adoption of 5G in the country, the main telecom regulator, the TRAI has slashed the license premium for the mid 5G band (3.3-3.67 GHz) and low 700 MHz bands by 36 percent and 40 percent, respectively. The authority has also set the rates for the 600 MHz, 24-28 GHz and many other potential 5G bands. Even with the projected reduction, the fees are deemed high compared to other countries.
A controversial emerging topic in the spectrum war relates to the allocation of frequencies in the E-band (above 70 GHz). The controversy is an example of a recurrent 5G-fueled war between telcos and techcos (technology companies). While the digital communications commission approved TRAI's recommendation to allocate E-band spectrum solely to mobile operators where it can be used as an efficient backhaul solution, companies delivering broadband and satellite services have demanded an equal opportunity in the E-band auction as this will enable them to deploy countrywide broadband services.
The emerging private networking concept has also been at the center of the spectrum war as the communications ministry has declined TRAI's proposal to allow corporates to acquire portions of the spectrum directly without going through the traditional route of leasing spectral resources for the various network operators.
The Current Status of Operators
Although spectrum auctions are scheduled for late May or June, the different major operators are well into 5G trials preparing for the next era that is expected to revolutionize the telecom market in India. Global players such as Ericsson, Huawei, Nokia, Samsung, Ciena have already entered the Indian 5G market through memoranda of understanding (MoU) with the operators.
Airtel has in particular conducted a demo using 5G standalone on the 700 MHz band in partnership with Nokia. The 700 MHz band offers many advantages in terms of coverage and advanced internet of things use cases. In comparison, the widely adopted 3.5 GHz band allows for higher data rates and capacity at the expense of smaller coverage. This band was also used by Airtel for Open RAN 5G network validation with Mavenir.
Airtel's competitor Jio has also been investigating Open RAN solutions in partnership with Qualcomm. Jio may have an easier path to 5G networks as it is a 4G-only networks and can therefore better organize its expenditures in the near future while other operators have to keep part of their budget for their 2G and 3G networks. Jio has also recently confirmed that they have completed the 5G radio network planning process for 1000 cities across the country.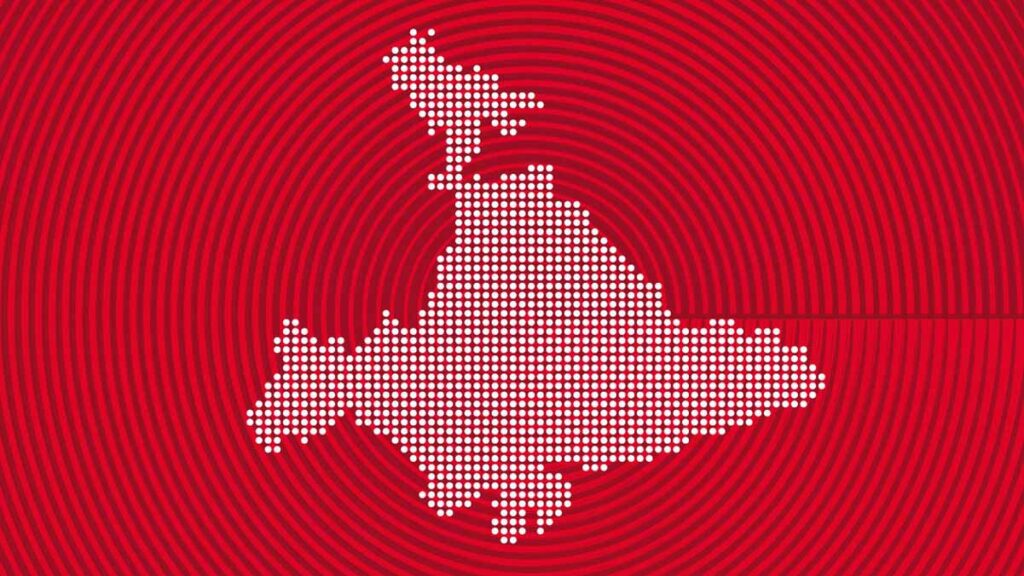 The third major operator Vi has been trialing various 5G use cases with different partners including smart construction systems with Athonet, driver monitoring systems, remote diagnostics with Ericsson, 360 degrees virtual experience with Nokia, among many others. It has also recently demonstrated 5G calling, also known as voice over new radio (VoNR) with Nokia as well. To further strengthen its network in preparation for 5G roll-out, Vi has also decided to use Nokia's dense wavelength division multiplexing (DWDM) as a fiber-optic transmission technique for its access layer.
Government-backed BSNL will not skip the 5G bandwagon as it is expected to release its 5G network later in August. The company is also looking for additional revenues from the new technology by leasing its telecom towers, most of which are equipped with a fiber connection to other private operators in the country. The monetization of BSNL fiber and tower assets will help it in its plans to deploy 4G and 5G networks later this year. This will allow the public operator in bridging part of its significantly large gap to the other three private operators in the country. As a small comparison, BSNL currently holds 9.96 percent of the wireless subscribers' market share compared to 35.37 percent to Jio, 31.55 to Bharti Airtel and 22.83 percent to Vodafone Idea.
Summary
India is a gold mine for telecom services. This market with a huge number of mobile subscribers is expected to flourish in the coming years with the advent of 5G. Although the telecom sector has shown signs of fragility in the past, the aggressive drive towards the deployment of the latest generation should provide existing operators with a plethora of opportunities to devise more premium new use cases and increase the average revenue per user. Channeling out old technologies such as 2G or 3G is certainly a matter of time, as is the case with other countries. Until then, India will continue to be a unique model where all technologies "strongly" coexist.
---
Inside Telecom provides you with an extensive list of content covering all aspects of the tech industry. Keep an eye on our Telecoms, and  5G space to stay informed and up-to-date with our daily articles.