Xiaomi has taken the smartphone world by storm. With an attractive line-up of cheap but jampacked with-specs phones. They seem like they will dethrone the big players, and maybe they already did. Samsung is facing its most brutal battle yet, and its scariest rival. Xiaomi is not here to participate in the mobile phone fight. It is here to take over. The Xiaomi scale-up toward the top of the market seems inevitable, but Samsung will not just accept it. They remain a big player with a fantastic line-up of products and a complete brand name.
Overview of the Xiaomi Scale up
The S21 only sold 13.5 million units six months after its release, a drop from the previous year's data of 20 million units sold by six months and the 37 million units sold years prior. All these numbers even seem frailer in comparison when you realize that Apple sold one hundred million iPhones in the same timeframe, while Samsung is dropping in numbers. Samsung has been overtaken in many market aspects, and its leader is in jail for bribery. It looks bleak for Samsung, and it is getting worse with Xiaomi's horse dashing in the race.
Xiaomi saw the light in 2010 as a digital software and solutions provider. Built with online in mind, Xiaomi structured itself around what is accessible, convenient, and effective. Even when they ventured into the smartphone market, they only paid when it was necessary. This model allowed them to streamline staff and workforce. In 2014, just four years in, the Xiaomi scale rose further, overtaking Samsung in China. In 2018, India followed, and in 2021, they overtook Samsung globally. All that with seven percent of the Samsung employee force full-time employees, a mere fraction.
Furthermore, Xiaomi offers an excellent price-to-performance ratio. They stack their phones with high specs materials, and they keep the price attractively cheap. Such a feat comes with its drawbacks for sure. Xiaomi resorts to having advertisements in their software and a ton of bloatware. Users can delete most of the bloatware, yet it is considered a drawback, nonetheless.
What is admirable about Xiaomi, and one of the main factors making them trouble for Samsung is that they stayed in their lane. Not biting more than what they can chew, they did not do what Oneplus did, trying to shake off their low-price/high-performance label. Oneplus ended up losing its loyal fanbase of enthusiasts admiring its products. Xiaomi remains a stable name, delivering decent phones at competitive prices.
Stellar Xiaomi Practices
Samsung phones lose value with time and upon resale drastically. Loads of Samsung cheaper phones launched with a price tag of 400 dollars, while Xiaomi launched theirs at 270 dollars. This a selling point on its own, and with time you will notice that the Samsung phone drops to 280 dollars, while the Xiaomi phone drops to 240. Making you feel like you should stick with Xiaomi from the start.
Subbrands
Xiaomi does not limit itself to budget-friendly phones, with the Mi 12 fighting fiercely with the current flagships. You make your flagships look like luxury items when you release phones that perform exceedingly at a low price. That is a troubling enigma for Samsung, with their line-up. A riddle that Xiaomi solved brilliantly with their subbrands. Xiaomi releases its great budget-friendly phones via their subbrands, Poco and Redmi. Leaving their Mi brand exclusive to their flagships is a brilliant way not to cannibalize your market.
Advertisement
Xiaomi is well-advertised online, returning to its roots as a digital software solutions business, which was a key booster for them during and post-pandemic. Most customers started shopping online and on a website. When it is just a picture of the phone with a small paragraph of the specs underneath, Xiaomi seems like an irresistible deal. Their choice to deliver high specs with low prices is highlighted on a website and online.
While Samsung follows an old-school approach when marketing its smartphones, they often paint their devices as more of a status symbol, and a smartphone gets your daily tasks done. Xiaomi implements a more modern social media-heavy marketing method through various influencers on social media and YouTube tech channels. Another brilliant marketing technique Xiaomi implements are selling via flash sales, creating demand for the product they sell, leading to sales numbers even more than anticipated. In contrast, Samsung spends massive amounts of money on visual spectacles and printed ads to promote its products.
Finally, Samsung's approach leads them to price their phones according to their advertisements, making them a bit pricey. Yet Xiaomi has the leeway to price their phones at a lower price since they save a lot on advertising and manufacture locally, saving on production costs as well, allowing Xiaomi to scale up and reach new heights in the market.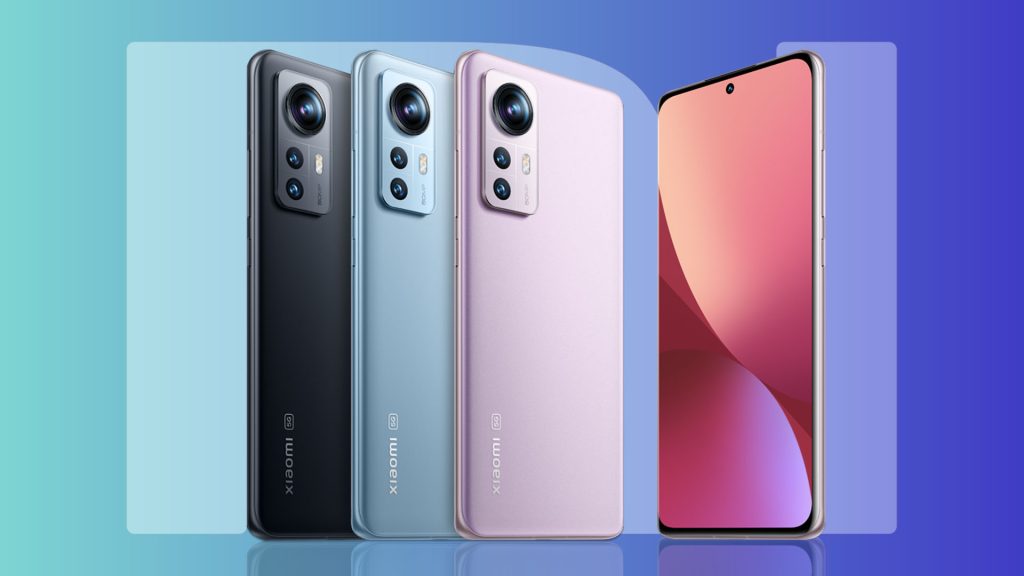 Support After Purchase
Firstly, Xiaomi provides a 2-year warranty on defects, labor, and parts. In comparison, Samsung limits their warranty to a single year for their phones and a mere six-month warranty on batteries. Samsung has trained professionals based in their retail outlets. Offering assistance with any issues you are facing with your device. On the other hand, Xiaomi does not have retail stores to provide services, forcing their customers to rely only on the Mi Service centers. Xiaomi does offer support via phone, email, and chat. With a quick answer between 24 to 48 hours.
Ecosystem
Xiaomi has many products, doing almost everything around the house, office, or simply wearables on your wrists. Their products deliver perfectly at low prices. Xiaomi makes it a noticeable point to make their products operate better when paired with a Xiaomi phone. Even their popular scooters pair perfectly with their phones as GPS or companion apps. If you are walking around your house surrounded by Xiaomi appliances, the first name that will pop into your head when considering buying a phone is Xiaomi.
Samsung Will Not Go Down Easily
Samsung still offers considerable branding power. Branding your phone with the Samsung logo still gives it a flashy element. Samsung also delivers on-camera performances. Their cameras are considered the best in the world, only rivaled by the Google Pixel and the iPhone.
The majority of the brands are not even in the conversation. Xiaomi still struggles, and while they hook you in with their numbers, such as the 108Mp camera, they still underdeliver and lose the battle to the Google Pixel 50Mp camera and Samsung's 64Mp camera. It is not only a matter of camera specs. It is the software operating the phone allowing the cameras to excel.
One UI offers a smooth, elegant experience. It is heavy on google base Android yet is sleek, making you feel like you are using a premium device. In contrast, Xiaomi's MIUI feels cheap and bloated with bloatware.
Finally, the Screens on Samsung phones are excellent. Even the best Xiaomi phones come with an OLED screen, the same OLED that Samsung mastered and engineered. No screen can deliver the same performance as a Samsung flagship screen, except maybe, the iPhone.
Concluding Thoughts
Lastly, Samsung has missed a lot of opportunities. When Huawei left a gap in the market, Samsung eagerly anticipated replacing the giants, but the world kept waiting. Xiaomi took the chance and did not look back. The Xiaomi scale up skyrocketed even stronger ever since. Remember that this battle is tough, even when people taunt Xiaomi as the winner or even Samsung. One thing to remember is that Xiaomi did all it did without the US market. Xiaomi feared facing the same axe that Huawei faced. Imagine when a whole new market is unlocked for Xiaomi. It well might be. Game over.
---
Inside Telecom provides you with an extensive list of content covering all aspects of the tech industry. Keep an eye on our Technology section to stay informed and up-to-date with our daily articles