2022 has been full of new mobile devices with never-before-seen features for Apple stans and Android fans alike. If you're thinking of upgrading your business comms set up, but not sure on what's best for your needs, Kristian Torode, Director and Co-Founder of business mobile provider Crystaline, recaps the latest devices to hit the shelves in the past year, and outlines what 2023 might have in store.
Most people in the UK own a smartphone. In fact, according to the latest data from Uswitch, there's 128 mobile subscriptions per 100 people — more than one per person. While most of these subscriptions will be reserved for personal mobile phone use, the reason behind soaring subscriptions lies in the increasing adoption of work phones. With increased remote and on-the-go working, having the right smartphone from the top mobile devices has become an invaluable workplace tool.
What Top Mobile Devices Have Launched in 2022?
2022 has seen updates to all those business mobile favourites, from both Android and Apple. On the Android front, the two biggest launches this year have undoubtedly been the Samsung Galaxy Z Fold 4 and the Google Pixel 7.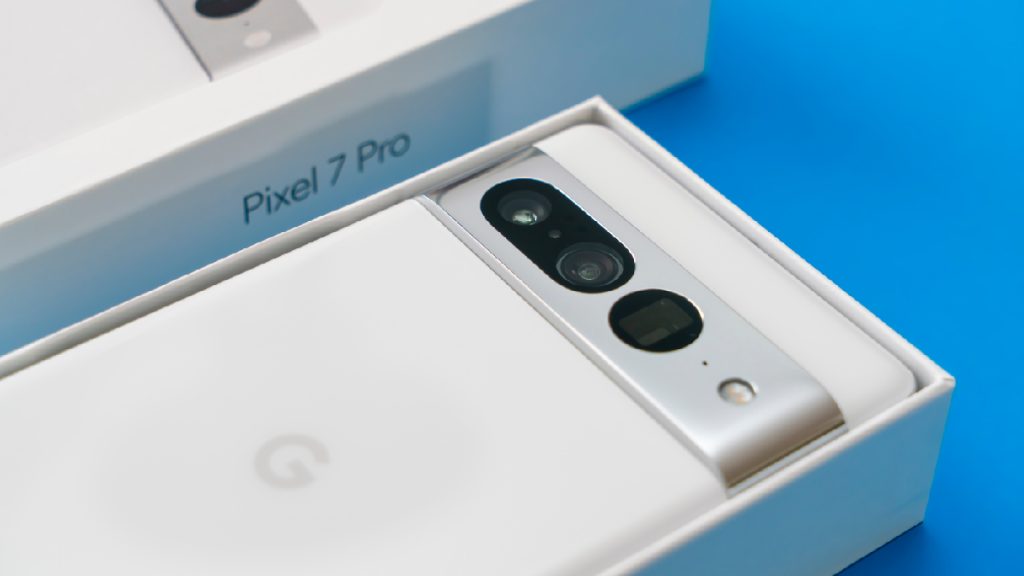 A modern take on an early 2000s classic, the Galaxy Z Fold 4 has reinstated folding phones on the market. It's lighter, more durable and features Samsung's most powerful processor to date. You can open multiple app windows simultaneously and the pocket-sized device folds out into a 7.6-inch display, ideal for attending video calls on the go.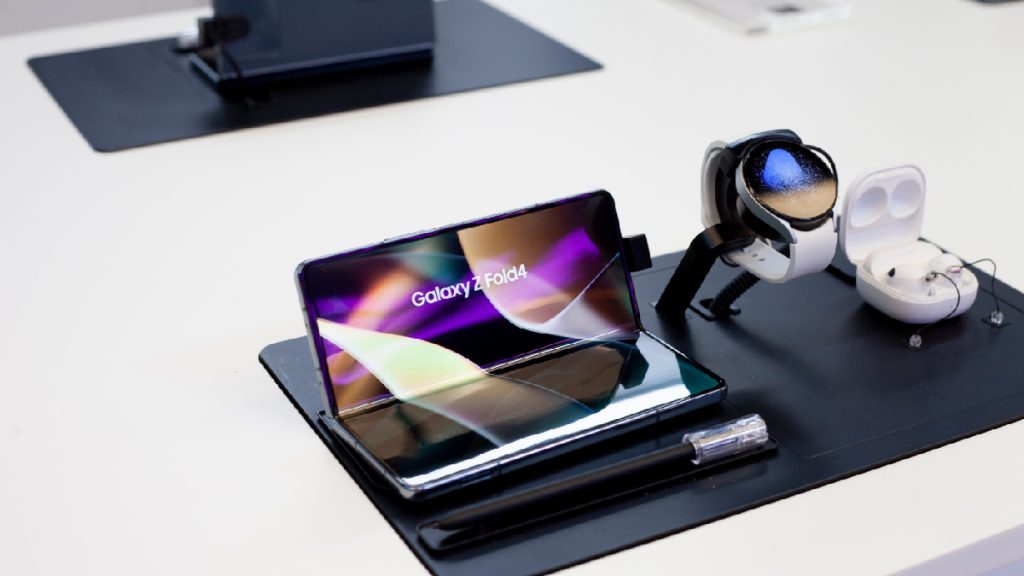 The Pixel 7 was released in October 2022 and offers some serious upgrades to user experience, making this smartphone rank in our top mobile devices. Available at a similar price point as last year's Pixel 6, the Pixel 7 shines with clear calling — thanks to additional noise filters and voice enhancement — as well as a 72-hour battery life when in Extreme Battery Saver mode. On top of that, the Pixel 7 offers a higher level of security, as Google's Titan M2 chip is compliant with protection guidelines for identity, SIM cards and bank security chips, helping to keep company data secure.
Apple's contribution to 2022 was the iPhone 14 series, released in September. While at first glance, it isn't all that different to its predecessor, its features include a Super Retina XDR True Tone display, and Apple's best battery life to date. It also possesses a number of new safety features: from crash detection sensors that ensure your phone will call the emergency services if it detects a road accident, to emergency SOS via satellite, which will use satellite connectivity to enable cellular coverage in areas otherwise without. While emergency SOS hasn't been launched in the UK yet, it's expected to go live in December.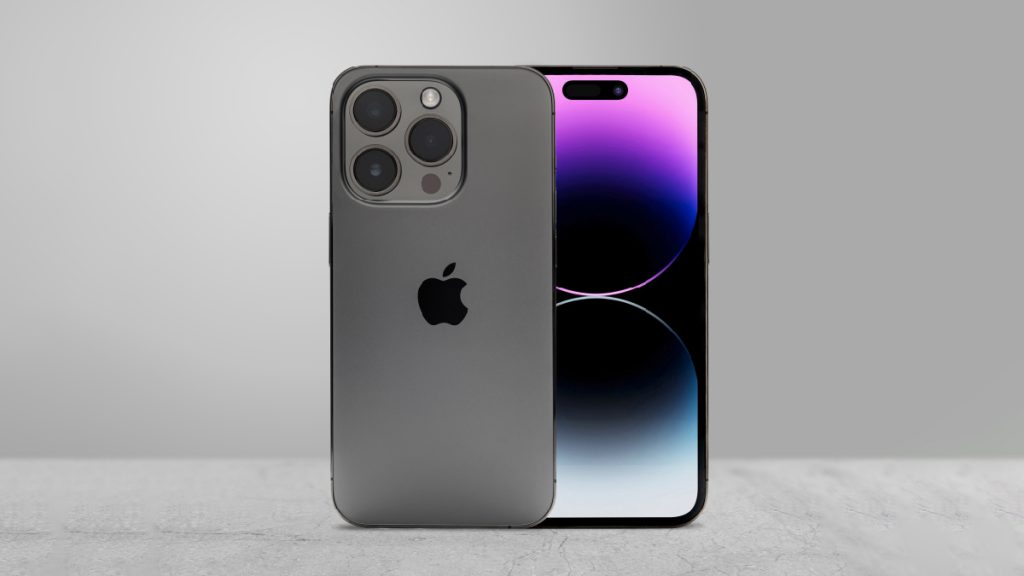 Check our piece featuring the best iPhone 14 and iPhone 14 Pro cases, here.
What's Coming in 2023?
With 2022 is drawing to a close, those that like to keep their business comms set up right at the cutting edge might already be looking ahead to next year's launches.
2023 will undoubtedly see Samsung's next drop, the Galaxy S23 series of three models, which is rumoured to be released in the first quarter of 2023. The design is not said to have changed much compared to its predecessor, but there's certainly hopes that the new series will benefit from upgraded UFS 4.0 internal storage to ensure power efficiency and the new Snapdragon 8 Gen 2 chip for greater processing power. These internal updates will certainly make tasks quicker and slicker for businesses operating on the go.
While it might seem a long way off, Google's next Pixel flagship phones are expected to launch October 2023. So far, pricing has been relatively consistent, and hopes are that that the third generation of Google's Tensor chip will be launched as part of the Pixel 8. While new features haven't even entered the rumour mill yet, Google lovers can hope for greater operating capabilities at the very least.
New year, new resolutions, new phone? Whether you're thinking about upgrading your setup to cater for a unified communications solution, want to keep data secure with the latest security settings, or adopt a fresh take on the retro folding device, keeping your comms set up at the cutting edge is a sure-fire way of keeping operations smooth and employees productive.
Learn more about the latest activities and news from Crystaline by visiting crystaline.uk/blogs/
---
About Crystaline
Crystaline is a UK-based telecommunications provider offering business mobile, voice, data, cloud and unified communications services to small and medium sized businesses.
Through partnership with top communications providers, Crystaline supports businesses in keeping up with fast-paced technological developments, with a focus on delivering exceptional customer service and technology without the jargon to help businesses grow.
---
Inside Telecom provides you with an extensive list of content covering all aspects of the tech industry. Keep an eye on our Tech section to stay informed and up-to-date with our daily articles