Multinational telecommunications company Ericsson has always been at the forefront of pioneering the journey to a more promising connected future. In the Middle East and Africa (MEA) region, the mogul is setting the needed foundation for fueling mobile connectivity across the region.
Ericsson MEA President, Mr. Fadi Pharaon shares his insights with Inside Telecom on the company's endeavors to further magnify innovation and digital empowerment in the MEA region.
---
With the potential to enable an ecosystem of opportunities, transformative technologies
like 5G are paving the way for Ericsson's digital future in the MEA. Ericsson has established
a powerful market position through its efforts and development of 5G technology, enabling it to expand its contribution to the region's progression toward its digital future goals and empower new services, not just for consumers and businesses but also on a social level.
Today, Fadi Pharaon oversees around 70 countries and envisions Ericsson to further expand in the MEA region with the deployment of 5G solutions in support of the digital transformation journey of the future. Mr. Pharaon's leadership directed Ericsson MEA toward eminent paths of success.
Maturing to Deliver Promises
The Gulf Corporation Council (GCC) region was among the first to launch and deploy 5G networks globally. There's no denying that 5G is here today, and the fifth generation of wireless networks is maturing and already delivering on its promise.
Ericsson's role lies in delivering suitable and needed support to its Communication Service Providers (CSPs) with the most robust and high performing 5G network solutions while planning for future network topologies and ideologies. The mogul believes in early investment in new technologies as 5G enables CSPs to be market leaders providing service with the highest quality to end users. Ericsson MEA is investing a considerable part of its efforts into numerous studies that regurgitate findings that investment in performance and quality always payoff for the CSPs. Ericsson believes that customers in the region, share the same sentiment.
Mobile networks have played a significant role in offering the dependable connectivity necessitated for social and commercial operations since the emergence of Covid-19. By 2025, smartphone use is expected to grow substantially in MEA's developed and less developed mobile markets, bolstered by notable network investment by companies. Due to government backing and market rivalry, some of the world's first and fastest fifth-generation mobile networks have been launched by telcos in the GCC Arab states, which are among the leaders in the field globally.
Ericsson holds a rich history in the MEA region. The giant's advanced communications technologies have significantly contributed to the region's digital development. With the proliferation of digital technologies in recent years, Ericsson MEA remains committed to working alongside its regional telecom partners to ensure regional organizations have the tools they need to accelerate digital transformation. This also includes giving the support to remain well equipped for the digitally driven world, such as Saudi Vision 2030, Egypt Vision 2030, and the UAE Digital Government Strategy 2025, as they have ambitious communication technology goals. Industry 4.0 technologies and connectivity will be essential to realizing these agendas. For that purpose, Ericsson MEA is committed to expanding the scope of its collaborations with its regional partners on 5G and industry 4.0 technologies it enables, such as the Internet of Things (IoT), to ensure a sustainable and connected future across the region.
In the coming years, Fadi highlighted that "5G connectivity is set to contribute massively to realizing the digital economy mandate of various national agendas and helping the region transition from an oil-based economy to a knowledge-based service economy. As the demand for 5G services increases across the Middle East, we look forward to many fruitful collaborations that develop the region's telecom infrastructure."
Fulfilling Sustainable Promises
As governmental challenges become more sophisticated, spanning numerous economic sectors and international borders, their tasks and expectations are evolving. Governmental agencies and public institutions in the MEA require solid governance and creative public sector solutions now more than ever.
Brimming with fresh and innovative creative ideas, the youths of the region hold the potential to spearhead progress in the digital era. Through Ericsson's local initiatives, the multinational telecom company is rightfully placing local talent as a cornerstone of the region's digital transformation journey. Its regional programs that drive talent competencies and develop digital literacy strive to instill a creative and innovative mindset to build the next generation of leaders, something Ericsson MEA believes would be essential in helping nations across the region realize their national agendas.
From this aspect, Mr. Pharaon emphasized that Ericsson "strongly believes Information and Communications Technology (ICT) are the catalysts for digital transformation, with mobile networks like 4G and 5G being the crucial ingredient in increasing MEA's economic competitiveness in the global arena."
Playing the role of digital technology facilitators, cellular networks are at the core of the region's digitalization journey as they propel technological adoption. Breeding and encouraging regional innovations in cellular technology, alongside boosting the region's digital literacy and talent competencies, will no doubt help bring MEA's economically centered digital transformation visions for its public sector to fruition.
Education and digital literacy lie at the very core of an innovative and sustainable knowledge-based ecosystem. For that reason, "we have given increasing importance to growing digital literacy and increasing talent competencies across the MEA region. We have done this by implementing graduate programs and conducting the Ericsson Together Apart Hackathons across the region including in Saudi Arabia, Egypt, and UAE," Fadi said.
Ericsson MEA is playing a significant role in driving digital literacy across the GCC. Another example is Ericsson's Together Apart Hackathon in the UAE last year, luring new ideas and inciting innovations in the target verticals to build technology-based solutions aligned with the UAE vision 2021. By tapping into the UAE's local talent to create and spur ideas and solutions that evolve the nation's digital landscape. Ericsson was consequently able to foster the nation's innovation ecosystem that drives technological advancement and accelerates sustainable development.
From another aspect, Ericsson's 5G Innovation Hub in the Kingdom of Saudi Arabia (KSA) presented 100 fresh local graduates curated from the Kingdom's leading universities with the opportunity to experience on-the-job training, test ideas, and see innovation come to life.
Early this year, Ericsson partnered with the New York Academy of Sciences in a two-year program to provide two hundred students in Oman a prospect to collaborate on a global IoT-themed Science, Technology, Engineering, and Mathematics (STEM) innovation challenge. The program is empowering the youth of Oman to explore and deepen their knowledge of emerging technologies and strengthen their ability to take action to solve real-world problems in the country.
One of Africa's most sovereign countries also has attracted Ericsson's attention. Recently, in celebration of the giant's 125th anniversary in Egypt, a collaboration was fortified with Egypt's Information Technology Industry Development Agency (ITIDA) to expand its already established Artificial Intelligence Lab at the Sultan Hussein Kamel Palace. The comprehensive lab will focus on enhancing the interactions between robots and hu- mans using artificial intelligence (AI) technologies. It will also aid its efforts in developing the nation's young talent in emerging technologies.
As a key player in shaping Africa's development, Ericsson is on a mission to power the continent's connectivity. Ericsson believes that development can only be achieved by intertwining capacities by sharpening the availability of digital infrastructure and skills for individuals and African communities to learn, teach, and employ. This, in return, will result in more refined participation in society. The giant collaborates with the Smart Africa Digital Academy (SADA) in Africa. Its Ericsson Educate program will propel the academy's mission of promoting digital transformation across Africa through education and capacity development. The Smart Africa Digital Academy will adopt the Ericsson Educate program to enhance the digital skill competencies of ICT ministries, policymakers, and top management regulators in the Smart Africa Alliance member countries. The collaboration is expected to later extend to youth, students, and professionals, especially educators. The Ericsson Educate program was also initiated in other markets within the region in collaboration with Ericsson's customers (CSPs).
The Path to Success
In 2022, Ericsson witnessed great success in the MEA, mainly driven by its cloud-native 5G core and 5G standalone solutions. With many thriving regional public and private sector partnerships, Ericsson is confident it is on the path to achieving its regional aspirations and helping nations across MEA build an advanced and inclusive digital society.
With the region entering an age fueled by digital technology, Ericsson's expansion plans certainly lie around helping regional CSPs modernize their network infrastructure and providing them with efficient solutions to accelerate 5G deployments offering excellent business experiences to end-users.
Through the company's presence and operations, it will deliver the proper support to telecom operators in creating new and innovative 5G services, realize new revenue streams, and keep nations across MEA ready and equipped for the digital economy.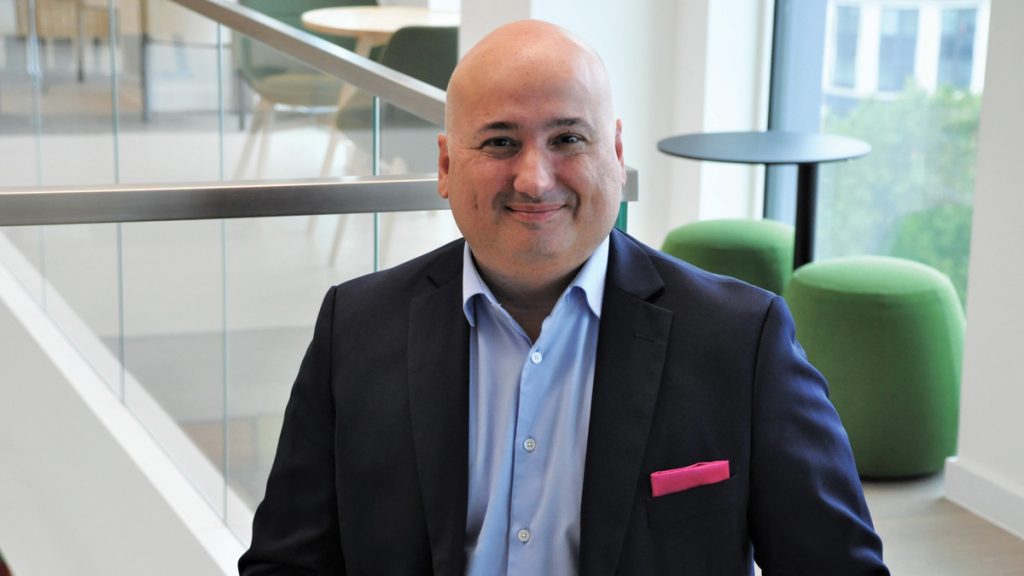 To establish such readiness, Ericsson MEA deems the protection of networks of monumental importance. Ericsson's 5G solutions have been signed with built-in software probes for 5G insights from day one securing the output and ensuring optimal performance of the network. Security threats and attacks on end-to-end networks (including Radio Access Network "RAN," Transport, and Core) constantly evolve. This is placing more pressure on network operators and enterprises worldwide to ensure critical network assets, services, and data in transit stay protected.
Some presented risks can include location tracking, eavesdropping, spoofing, man-in-the-middle attacks, denial of service (DoS) attacks, credential theft, SMS interception, network topology, and Ericsson's solutions provide risk mitigation for each of the network domains under potential attack.
The RAN Security solution protects through authentication and encryption for the Ericsson Radio System and the broader network infrastructure. This is achieved through an IPsec implementation with a Security Gateway. The solution protects customer traffic and network infrastructure in an increasingly open access environment and regular revenue-threatening security attacks. The Cloud Core Security solution protects network operators from new attacks that can target services and applications at higher layers. Organizations can protect their systems by introducing network security functions like intrusion detection and prevention, antivirus/malware, and content filtering. Perimeter protection, including the protection of interconnected mobile networks, is an essential solution component. This is achieved using internet gateways or firewalls, traffic domain separation (in the form of VLAN and VPN structure), access control, and node hardening.
A New Growth Phase
As Ericsson enters a new growth phase, the company seeks to anthropomorphize its vision of a fully digitalized, connected world. The company's presence in the ME will have a memorable effect in terms of optimizing lives through limitless connectivity. Ericsson's aspiration for the upcoming year is to mobilize its innovation and technology leadership to accelerate industry 4.0-led digital transformation across the region.
When asked about Ericsson's new phase of growth, Fadi answered, "we are committed to bolstering our collaboration with our partners (the Communications Service Providers) as well as key government institutions, regulators, and policymakers. With the demand for 5G services increasing across the region and the need for more network capacity becoming pivotal to the digital age, we are working alongside communications service providers (CSPs) to evolve and modernize their network infrastructure through our industry-leading portfolio of cellular technologies."
As part of the ongoing regional 5G deployment, some of these include its Antenna Integrated Radios powered by Ericsson Silicon (custom-made System on a Chip for mobile networks), Cloud Native 5G Core Networks, and Cloud RAN (Radio Access Network) solution for virtualizing RAN on cloud-native infrastructure, to name a few with regional 5G deployment going strong.
In a bid to enhance 5G experiences and support local partners' emergence of new intelligent and cutting-edge Internet of Things (IoT) devices in their network ecosystem, Ericsson is also increasing its focus on working with them on technologies like Private 5G and Dedicated Networks to enhance the 5G experiences and help Ericsson's media partners introduce new smart and innovative products and solutions to their network ecosystem serving various sectors such as mining, ports, manufacturing, etc.
5G Standalone Solutions
5G is the fastest generation of cellular technology to be deployed globally, and Ericsson is expanding its operations with its standalone 5G solutions, specifically in the Middle East. There are several strategies for efficiently and cost-effectively broadening the 5G offering. Ericsson's 5G Standalone solutions guarantee quick response times and network readiness for the future, generating new prospects.
Consequently, new services may be launched with greater flexibility and agility thanks to Ericsson's cloud-native dual-mode 5G Core. The nucleus of a 5G Standalone mobile network is 5G Core (5GC). Its deliverance to end users with reliable, secure network connectivity enables more refined access to its services. Since 5G Core network services are entirely software-based and cloud-native in design, they can be deployed more quickly and flexibly, regardless of the underlying cloud infrastructure. At Ericsson, the company is working towards establishing what it calls "The Global Network Platform," which will enable the next wave of digitalization.
The giant's ambition is to build this Global Network Platform that is based on open interfaces and will stimulate innovation on top of the network. By exposing network APIs, the Global Network Platform will put the capabilities of 5G at the fingertips of the global developer community. Developers will be able to access network capabilities in an open, intuitive, and programmable way. Across networks, across the globe, industries such as gaming, entertainment, sports, enterprise networking, manufacturing, transport, and many others will benefit from new services innovated by a huge global pool of developers. 5G technologies will play a pivotal role in the industry services and not only for consumers. Ericsson is hoping to see this in many vertical businesses such as e-health, ports, mining, etc.
New Generation of Digital Transformation
Future networks will be a crucial part of almost every aspect of life, society, and industry, serving the communication requirements of both intelligent machines and communities. The mounting expectations have given business and research communities a specific vision: 6G should always be obtainable for intelligent communication to support a productive, humane, and sustainable society.
In its research, Ericsson began shaping the road toward an ambitiously intriguing perspective of what the network will be capable of offering in 2030 and beyond, excavating the technological elements that will create a more enabling environment. By 2030, 5G would have had a decade to influence our civilization.
---
Inside Telecom provides you with an extensive list of content covering all aspects of the tech industry. Keep an eye on our Interviews section to stay informed and up-to-date with our daily articles.