When Saudi Arabia defeated Argentina last week, shock and elation hit every connected device in the world within seconds. Shock, because in footballing terms, isn't it the shark that's meant to eat the minnow? And elation because every now and then, sport reminds us of how wonderfully unpredictable it can be.
The ramifications of the progression of the tournament at the FIFA World Cup 2022 were almost certainly the first social media discussion prompted by this event.
The second, undoubtedly, was the entrée of the Kingdom onto a world stage of competitive, representative football nations.
But something even bigger may have happened.
Much bigger.
Saudi Arabia's Victory Over Argentina Is Bigger Than the Game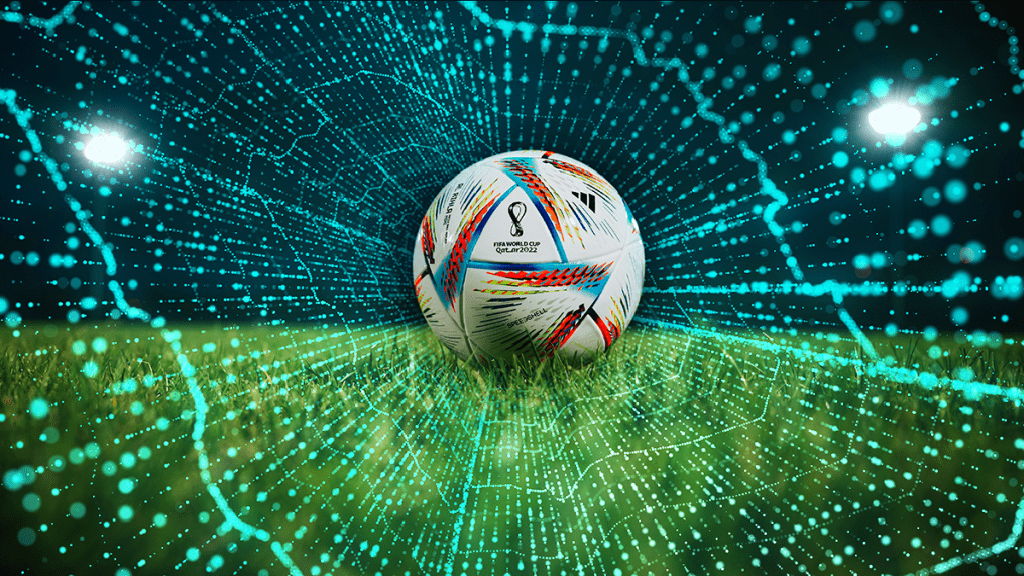 It's estimated that 5 billion people will have watched the tournament by the time it ends in late December. Right now, all 5 billion football enthusiasts will now have Saudi Arabia front-of-mind.
Football has created an unexpected impression of Saudi Arabia that will continue to tease the brain into further investigation.
How many billions of marketing dollars will those winning goals be worth to the successful implementation of the Saudi Arabia 2030 Vision? How many fingers will now rest on a small screen, instead of swiping past a story about Saudi Arabia? How many million hours of digital engagement will Saudi's giga- projects now receive, courtesy of Saleh Al-Shehri and Salem Al-Dawsari?
When Social Engagement Becomes Global Optimism
NEOM, for example, will no longer be a distant green laboratory 'so far from my reality that I'm not interested.
It will be correctly perceived as an incubation cell whose learnings will affect the way you shop, work, and learn. It will determine how the balance of humankind and nature will be reconciled. It will level out social opportunity and consolidate sustainability as the one ideology all can embrace. Through technology and vision, it will reconnect us to what's important. Simply, it will change those of us who are scavengers to caretakers. And those of us who are already caretakers, to leaders.
That's not far from your reality; it's as close as it can get.
And although NEOM sits at the pinnacle of the giga-projects, they have at their core a roadmap for sustainability. Not the type of sustainability linked to corporate KPIs, but as a deep-seated conscientiousness that rests in all of us.
Do you think it's a stretch to correlate a game of football to a more secure future for our planet?
Well, there's a book rated by The Guardian as 'one of the most important books of the 21st Century,' whose title has become one of the most well-used expressions in Western Culture for the origins of behavior.
The Tipping Point: A Mathematically Provable Formula
Malcolm Gladwell's The Tipping Point (which probably ranks alongside Stephan Hawking's A Brief History of Time as the book everyone bought and proudly placed on their coffee table but didn't actually read) sets out to prove that insignificant occurrences are catalysts to globally relevant events.
The book is convincing because it taps into our own rudimentary
understanding of how society functions.
Obviously, there's no hard data to support this premise. It's arbitrary and can only be proven sometime in the future. But there is precedent aplenty and a general acceptance that such things happen more than we realise.
The community's pride in the Saudi team's achievements was, naturally, off the charts. Social media traffic in the world's busiest digital intersection – Saudi Arabia itself – almost certainly quadrupled. NFT sales for a collection aptly named 'The Saudi's achieved almost the same numbers,
recording a 387% increase. The digital world sees this and starts to build an impression beyond the misconceptions they may have about the Kingdom. So it generates interest. Interest generates investigation. And investigation offers a reason to believe.
Goals to Change the World
Imagine this, if you will.
It's earlier in the year. You're an English football fan, and never miss a game your favorite premiership side is playing.  So, you turn on your TV on Saturday afternoon and settle down for the game. At some point, an electronic billboard flashes up a sign which reads; WHAT IS NEOM? followed by the site address. You see some reference to Saudi Arabia, too. Maybe a flag. But your reaction is, well, no reaction. Why should you react? Your attention, held for less than half a second, is redirected back to the action on the field. Now fast forward to next January. The biggest football show is over, and now, it's time to pick up on the premiership season. Twenty minutes into the game, "WHAT IS NEOM?" comes up on the billboard with the site address and the flag. But this time, it means something to you. Because you and your friends are still talking about the minnow that ate the shark. So, you go to the website and find yourself staring at a realistic, achievable future of the planet.
And when you look up, you really do see a new world.
All because of a game called football.
---
Inside Telecom provides you with an extensive list of content covering all aspects of the tech industry. Keep an eye on our Impact section to stay informed and up-to-date with our daily articles.